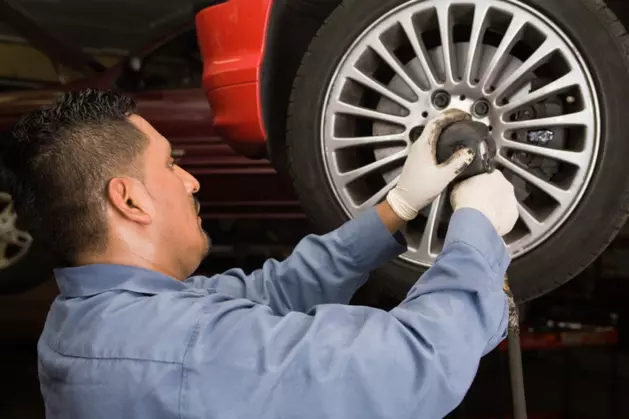 Repairing Your Car in North Dakota is Very Expensive
Jupiterimages | ThinkStock
It's a very unfortunate situation when your car needs repairs. It's even worse if your car needs to be repaired in North Dakota.
North Dakota is one of the most expensive states for car repairs according to a new report issues by 24/7 Wall Street.
The report shows that North Dakota is the 4th most expensive state to get your car fixed with average repairs costing $419.24.
The average cost of labor is $159.26 which is the 14th highest labor cost in the country and the average cost of parts is$259.98, the 8th most expensive in the US.
For anyone who lives along the southern border, it may be worth it to cross over into South Dakota where average repairs are just $370.26 or the 10th least expensive state in the US for car repairs.
For individuals in eastern North Dakota, they will have a similar benefit crossing into Minnesota where the average cost of repairs is $384.73. They are just 7 spots behind South Dakota.
Our friend in the western part of the state will save by going into Montana but not by much. Montana secured the No. 9 spot on the list of most expensive states and the average cost of repairs there is $416.06. The savings of only about $3 probably is not worth the gas it will cost to cross the border.
The least expensive state for car repairs is Michigan where the average cost is $354.13 and the most expensive state for car repairs is California at an average cost of $435.47.
More From Super Talk 1270