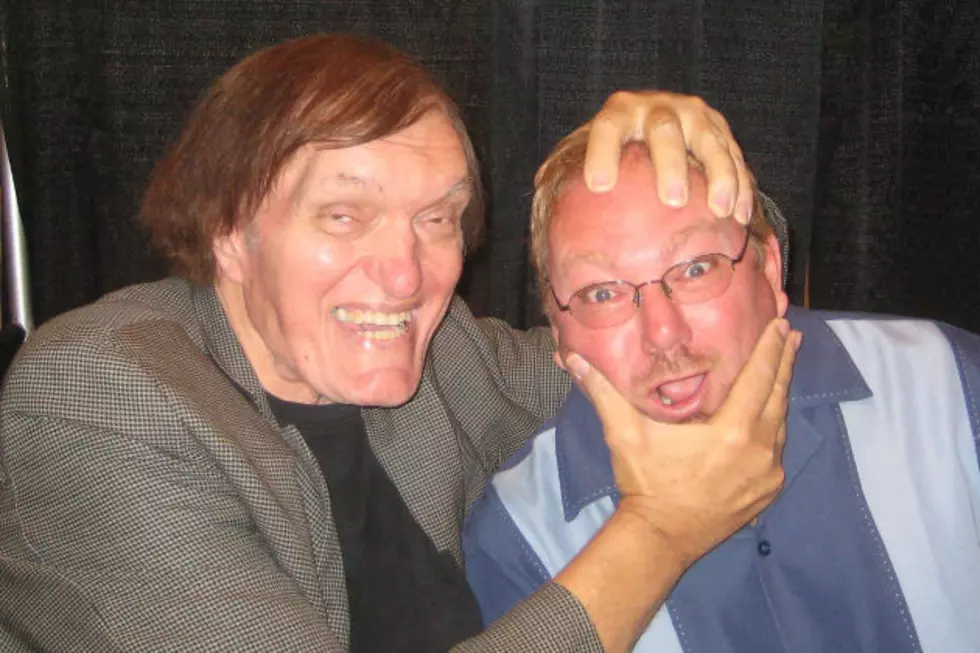 Richard Kiel (Jaws of James Bond Fame) Dead at 74
"Jaws" Richard Kiel and "Guru of Geek" Marlo Anderson appear at a tech conference in Las Vegas.
The towering actor best known for portraying steel-toothed villain Jaws in James Bond films, Richard Kiel, has died. He was 74.
A spokesperson at Saint Agnes Medical Center in Fresno, California, confirmed Wednesday that Kiel was a patient at the hospital and died.  He had been admitted last week for a broken leg but no other information was available at publication.
The 7-foot-2-inch actor played opposite Roger Moore in the 1977 movie A Spy Who Loved Me.  Kiel reprised the role in 1979 with the movie Moonraker.  On a telephone interview on SuperTalk 1270 in March, 2013, the host of the Tech Ranch Marlo Anderson asked Mr. Kiel about his signature steel teeth.  Kiel has stated that they were "very uncomfortable" to wear and he could only have them in for about 35 seconds.
Kiel appeared in 44 movies, 34 TV roles and in 3 video games.
Kiel died on September 10, 2014, aged 74, three days before his 75th birthday. He had been admitted to a hospital after breaking his leg the previous week.   He is survived by his wife, Diane, four children, and nine grandchildren
More From Super Talk 1270