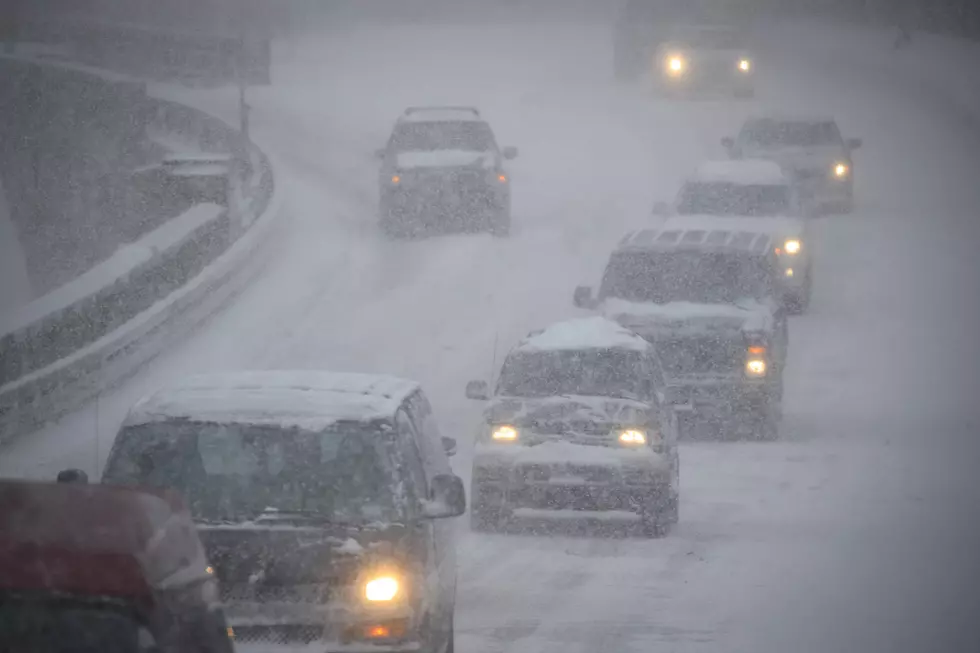 System To Bring More Snow Than Originally Expected For NoDak
Drew Angerer
Shoveable snow coming our way?
The National Weather Service in Bismarck, North Dakota has issued a Winter Weather Advisory for a large swath of North Dakota including the Bismarck Mandan area.  The watch area extends from the southwest part of the state, over to the southcentral portion of North Dakota, to southeastern North Dakota, and finally northeastern North Dakota.  Including the cities of Dickinson, Bismarck, Mandan, Jamestown, Valley City, Fargo, and Grand Forks.
This storm is expected to hit most of the state.
The only areas of the state expected to miss this storm are northcentral and northwest North Dakota.  The cities of Minot, Watford City, and Williston are only expecting minor impacts from this storm.
The snow could pile up in a few areas.
The watch areas are expecting to see anywhere between 1 to 3 inches of snow with locally higher amounts possible.  Northwest winds gusting as high as 50 miles per hour will create areas of blowing and drifting snow.  This could cause slippery road conditions.  Visibilities are expected to be reduced.  The timing of this event could impact your commute in the Bismarck Mandan area.
The Winter Weather Advisory for Morton and Burleigh County will run from 6 pm Wednesday to 3 am Thursday morning.  This includes the cities of Bismarck, Mandan, Lincoln, Saint Anthony,  Napoleon, Sterling, Steele, Moffit, Hazelton, Linton, Flasher, Carson, New Salem, Ashley, Wishek, Mott, Regent, Elgin, Hebron, Washburn, Wilton, Turtle Lake, Mercer, Tuttle, Robinson, Tappen, Richardton and Glen Ullin.
---
KEEP READING: Get answers to 51 of the most frequently asked weather questions...
THE TEN COLDEST DAYS IN BISMARCK'S HISTORY
More From Super Talk 1270