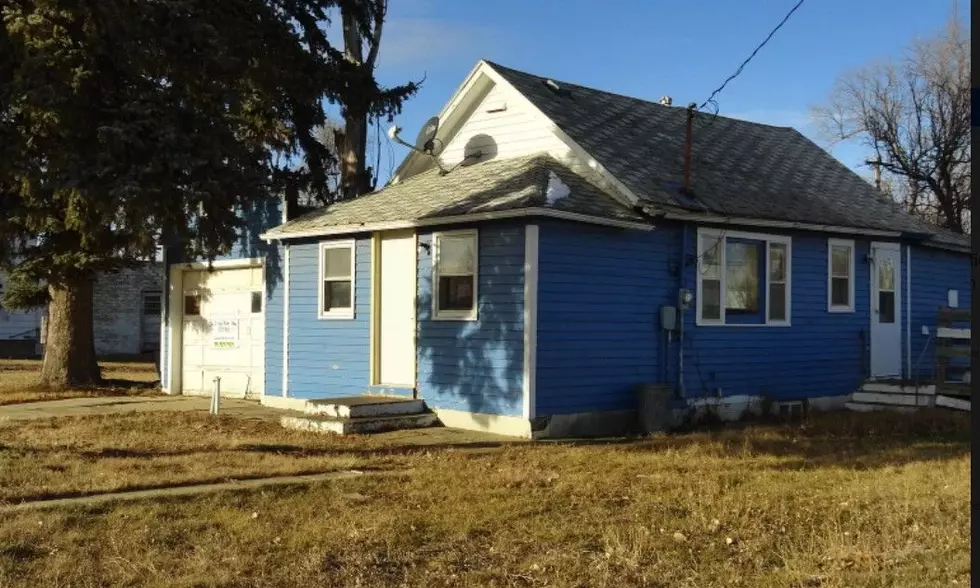 The Cheapest Home For Sale In ND Is An Hour From BisMan
Jane Thoele-Bianco Realty
Living debt-free.  It's a wonderful thought.  A thought that most of us may never see if we have a home mortgage.  Anywhere from 15 to 30 years of that dreaded mortgage payment each and every month.  Add your toys like cars, trucks, boats, lake places, ATVs, and of course credit card debt.  Yikes, no wonder it's so hard to get out of debt.
Likely your home mortgage debt is your biggest one.  What if you could just buy a home with cash?  Live mostly debt-free for the rest of your life?  Well, I've found a home that is about an hour away from Bismarck Mandan that makes that all happen.
Introducing 106 2nd avenue northwest in beautiful ELGIN, North Dakota.  According to Zillow, this is the cheapest stick-built home you will find currently for sale. This home has two bedrooms, one bath, and an attached garage.  The price of the home has recently been reduced to $18,900.  That's a three thousand dollar price reduction from May 9th.  The home is 930 square feet, which isn't that small.  Okay, it's small but might be okay for a small family or just a couple.  If you can't pay all cash for this home, your estimated mortgage payment is expected to be $119 dollars a month.  Can you imagine?
I'm just guessing you can find a job in Elgin that would pay enough to cover that monthly payment and maybe even a little leftover for a rainy day.
Elgin is in the heart of pheasant country, and obviously, this could be a good hunting shack if you wanted to find a few guys to go in on it with you.  I always question buying a home just for hunting, however.  Think about it, I'm guessing if you stayed in a hotel in Elgin, 5,6 times a year for the rest of your life, it still wouldn't add up to $18,900, but that's just me.
So, without further ado, check it out:
North Dakota's Cheapest Home Currently For Sale.
The Cheapest Home For Sale In ND Is Only An Hour From Bismarck
---
See Inside The Most Expensive Lake Property On Devils Lake, North Dakota
15 Ways You Can Help People in Ukraine Right Now
As Americans watch events unfold in Ukraine, many wonder how they can help. Below is a list of organizations responding to the crisis in Ukraine along with information on how you can support their various missions.
More From Super Talk 1270