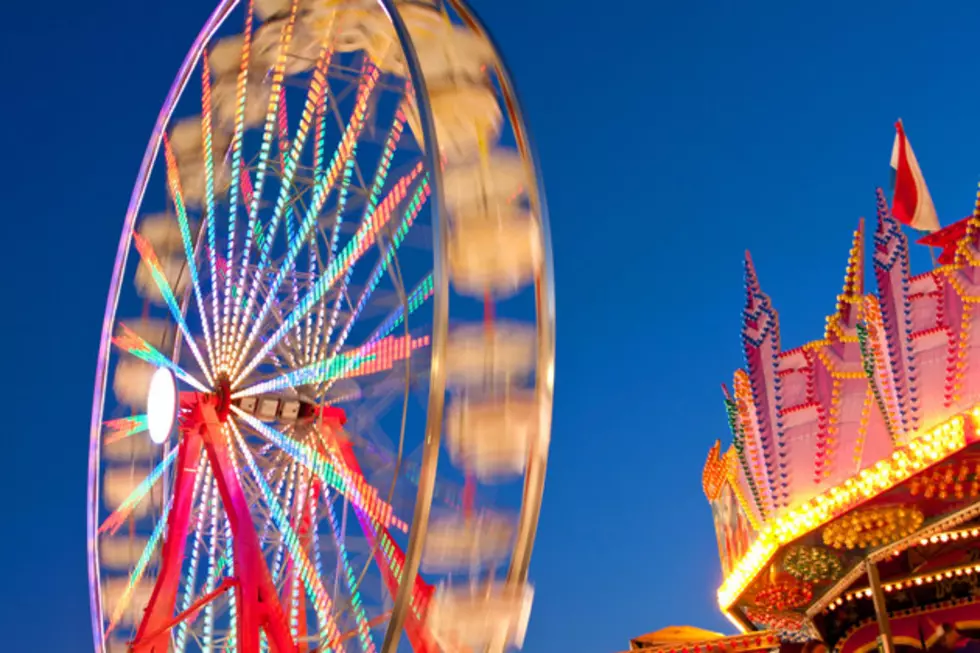 The North Dakota State Fair is One of the Best in the U.S.
Russ Ensley
We're only a few weeks away from the North Dakota State Fair, which begins July 21st, and it's already been ranked as one of the top state fairs in the country.
There were five main determining factors in the study, such as attendance rates as a percentage of state population, admission prices, length of each fair, and daily precipitation averages during the time of the fair. Last year, the North Dakota State Fair took in 293,123 attendees, which is also 39% of the entire state population.
Despite taking a drop of two spots in this year's ranking, the upcoming state fair in Minot is loaded with stellar musical guests including Paramore, Fergie, Jason Aldean, Little Big Town, Thomas Rhett, Lonestar, and Brothers Osborne.
This year's state fair will also include plenty of fun for the whole family, along with several kid-friendly events. The food vendors will be abundant with almost anything you can think of from Beer Battered Walleye to Flavored Cheese Curds and so much more.
It should also be noted that of the top five state fairs from 2016, only North Dakota finished in the top five on the 2017 list for a second straight year, and in the top three for that matter. In this year's rankings, only the Mississippi State Fair and New Mexico State Fair finished ahead of North Dakota, at first and second, respectively.
More From Super Talk 1270