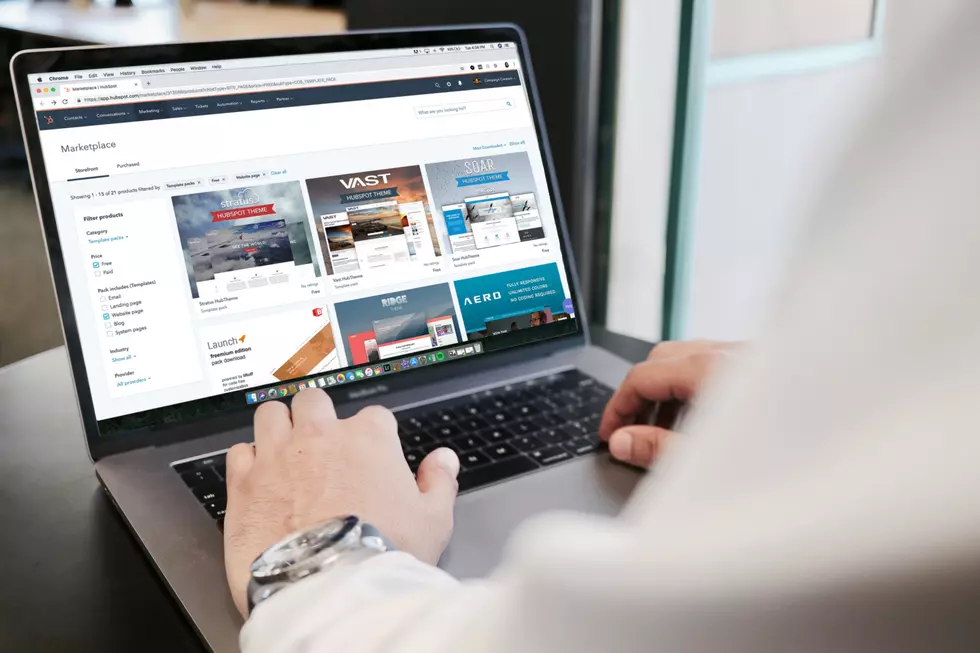 The Top-Selling Item North Dakotans Are Buying On Amazon Is…Odd
Unsplash
A lot of us use and depend on Amazon for our shopping; have you ever wondered what North Dakotans are buying from the marketplace the most?
Maybe you haven't, and that's fair. In any case, I have, and I'm prepared to share this information with you.
I found a study that was done at the very end of last year, by a company called twentytwowords. The company's researchers compiled a list of the top-selling items in each state; what it found is very interesting.
South Dakota
Let's start with our neighboring state, South Dakota. The top-selling item on Amazon for the state is Hoover Clean Plus. That's right, carpet spray/cleaner.
I have a couple theories as to why this is selling like hotcakes. The most-likely explanation is that many South Dakotans have dogs, and with it always being cold outside, animals might be going to the bathroom on the carpet, rather than outside.
It's either that, or South Dakotans have no chill, and spill food all over their carpets. To that, I say, I understand; Food and drink often doesn't make it to my mouth as well. No judgement.
It's also possible they are tracking in mud, but that's not quite as imaginative as the other theories.
Rhode Island
I'm sure you're wondering why we're talking about Rhode Island. That's kind of why I'm bringing up Rhode Island. What even happens there?! I've heard nothing about this state, ever, and I'm not really convinced it actually exists.
In any case, it must be a boring place, because the top-selling item on Amazon, in the state is a gaming chair. Rhode Islanders have little else to do but game and escape the underwhelming qualities and activities the state has to offer..
Minnesota
Cat food. I love cats, you probably love cats (if you don't you're crazy), and Minnesotans clearly love cats. If you have one, you have to feed it. I mean, it's pretty frowned upon not to. Kitty kibble is the top-seller.
North Dakota
I'll finally get to it. North Dakota's number one, top-selling item is...glue. I know, it's weird. It's not just any glue, it sugru moldable glue. North Dakotans are definitely "Do-it-yourself" types, so I guess it makes sense.
There you have it; that's what we are spending our money on the most. Thanks for reading, and TTFN!
---
North Dakota's Endangered Species
Here are ten species that are in danger of extinction.
LOOK: See how much gasoline cost the year you started driving
To find out more about how has the price of gas changed throughout the years, Stacker ran the numbers on the cost of a gallon of gasoline for each of the last 84 years. Using
data from the Bureau of Labor Statistics
(released in April 2020), we analyzed the average price for a gallon of unleaded regular gasoline from 1976 to 2020 along with the Consumer Price Index (CPI) for unleaded regular gasoline from 1937 to 1976, including the absolute and inflation-adjusted prices for each year.
Read on to explore the cost of gas over time and rediscover just how much a gallon was when you first started driving.
More From Super Talk 1270