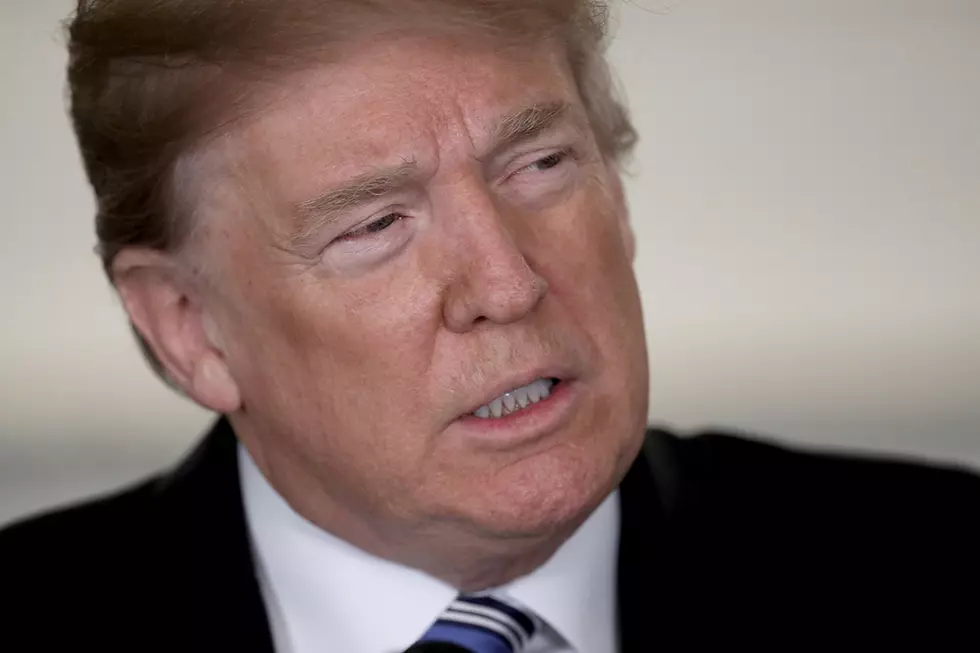 Trump Moves to Ban 'Bump Stock' Devices Like the One Used in Las Vegas Shooting
Win McNamee, Getty Images
President Donald Trump has directed his attorney general to propose changes that ban "bump stocks."
The move comes two months after the U.S. Justice Department began looking into a way to ban the devices that turn semi-automatic weapons into automatic weapons. Las Vegas Route 91 Harvest Festival shooter Stephen Paddock used a bump stock to kill 58 country music fans and injure 850 more on Oct. 1.
Since the attack, there has more bi-partisan agreement than usual on a gun control or gun rights issue.
"Just a few moments ago I signed a memo directing the attorney general to propose regulations that ban all devices that turn legal weapons into machine guns," Trump said (via CNN) at an event at the White House, adding that he expected the regulations to be finalized very soon.
CNN further reports that Trump's press secretary, Sarah Sanders, signaled that the president isn't necessarily opposed to raising the federal age to purchase military-grade weapons like the AR-15 Nikolas Cruz used to kill 17 at a Parkland, Fla., school last week. In many states the age for purchasing the weapon is 18, while the minimum for handguns is 21.
Jason Aldean was onstage when the Las Vegas shooting began. He was just a few songs into his festival-closing set gunfire started raining down from the 32nd floor of the Mandalay Bay Hotel and Casino, which was across the street from the festival. Hundreds of rounds of bullets sent thousands of fans scrambling and resulted in the worst mass shooting in American history. In the weeks and months that have followed, there have been several moving tributes to the victims, including one at the 2018 Grammy Awards.
Eric Church, Brothers Osborne + More Pay Tribute to Vegas, Manchester Victims
More From Super Talk 1270