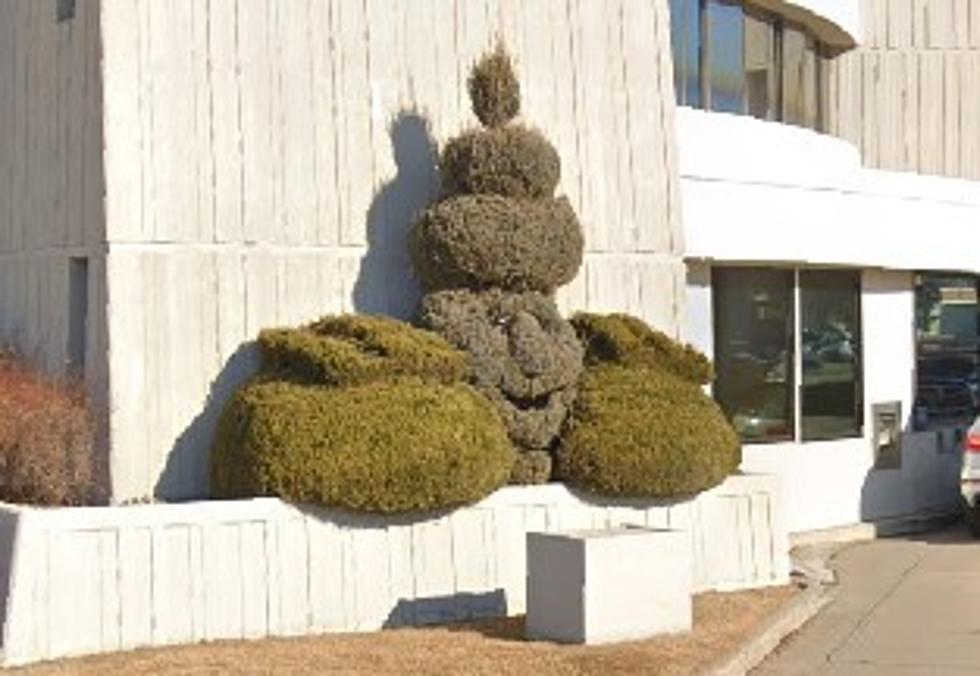 Two Hidden Gems In Bismarck -Turns Creepy At Night ( GALLERY )
Google Maps
Well, I feel like I have lived here in Bismarck and Mandan long enough to be able to point out some hidden gems when I see them
It's been almost exactly 3 years since I moved from Minot to here. Unfortunately right after I was settled in, the pandemic hit full stride. I remember once driving down toward the Bismarck Event Center and the streets were deserted. The reason why I brought that whole thing up is lately I am coming across certain gems or landmarks that are pretty well hidden. One of them is a true art form AND can be pretty creepy at night.
I brought up this location and a couple of hidden beauties to a co-worker who has lived out here for a long time...
...as a matter of fact, he used to live close by and even walked his dog around the Dakota Community Bank & Trust - Kirkwood Office Towers - at 919 S 7th Street uncountable times, and never saw the two NOW famous bushes. To try and say what they resemble, small Tiki men. The bushes are shaped brilliantly, and an employee from the bank said they have been outside for years. You may have traveled that road a trillion times and never noticed them.
One such person captured one of the bushy men at night
Here is what Daryl Jundt shared last night on the Bismarck People Reporting News Group Facebook Page: "Just a random thought as why nobody has said anything about the plant(bush) at the Dakota Bank tower on 7th and the Expressway. When I'm going to work it has lights on it, and during the day it is very noticeable"
Yet another hidden gem to see in Bismarck!
---
LOOK: Here's where people in every state are moving to most
More From Super Talk 1270