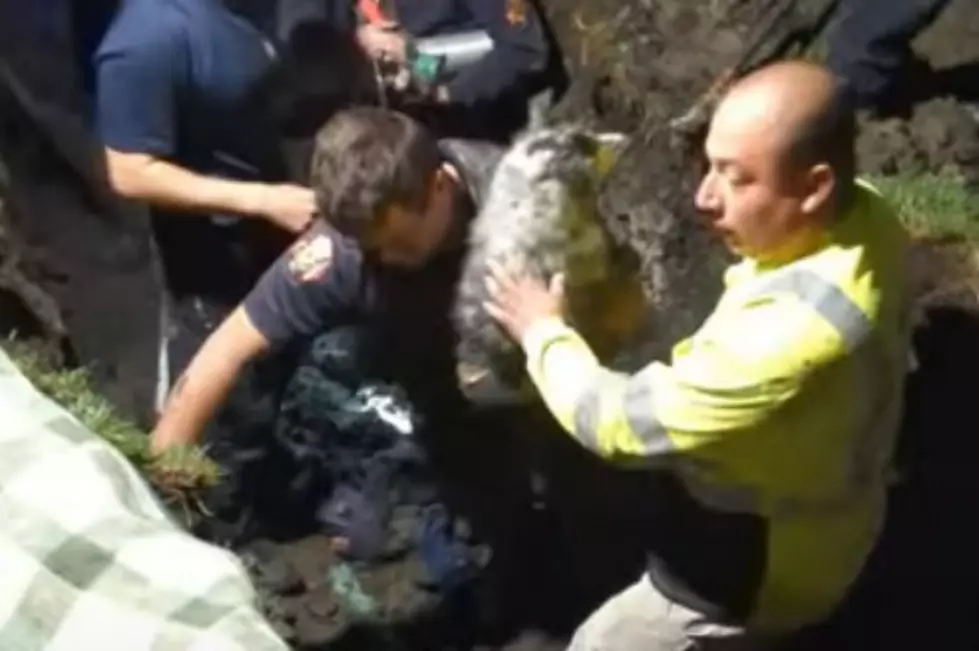 West Fargo Fire Department Saves Puppy ( Who Cut The Onion? )
YouTube
There is nothing more annoying and rude than a co-worker cutting up a full onion around me while I'm trying to work
Have you ever had that happen? I mean here I am on a Monday afternoon, just going through the motions, doing my best to write an article about a West Fargo Fire Department, and someone whips out an onion. First of all, let me get right to what I was attempting to do - trying to paint a picture so to speak of just how incredible the life of a firefighter is. I would guess about 99.9% of all of us have no clue just how many things these men and women do in the line of their work. We see them at roadside accidents, they get called out in the middle of the night when someone accidentally sets off the fire alarm ( usually burning something on the stove ) - just a couple of weeks ago, along with the paramedics, our very own Bismarck Fire Department was right there inside my apartment at 1:30 in the morning assisting an emergency medical call. Then there is the obvious, facing extreme danger and temperatures in the violent teeth of a fire.
We simply take it for granted what heroes they are
A friend of mine sent me this quick news about a puppy trapped in a sewer line. This happened last night - I noticed that a video on YouTube captured the end of this 3-hour ordeal, and there was West Fargo Fire Department, doing their job, called in to help out, and as you can clearly hear the emotion of the dog's owner, and watching the efforts of these firefighters doing their job, the last thing you need is a co-worker cutting an onion right next to you.
Click here to watch this amazing rescue.
---
LOOK: The most extreme temperatures in the history of every state
Stacker
consulted 2021 data from the
NOAA's State Climate Extremes Committee (SCEC)
to illustrate the hottest and coldest temperatures ever recorded in each state. Each slide also reveals the all-time highest 24-hour precipitation record and all-time highest 24-hour snowfall.
Keep reading to find out individual state records in alphabetical order.
More From Super Talk 1270