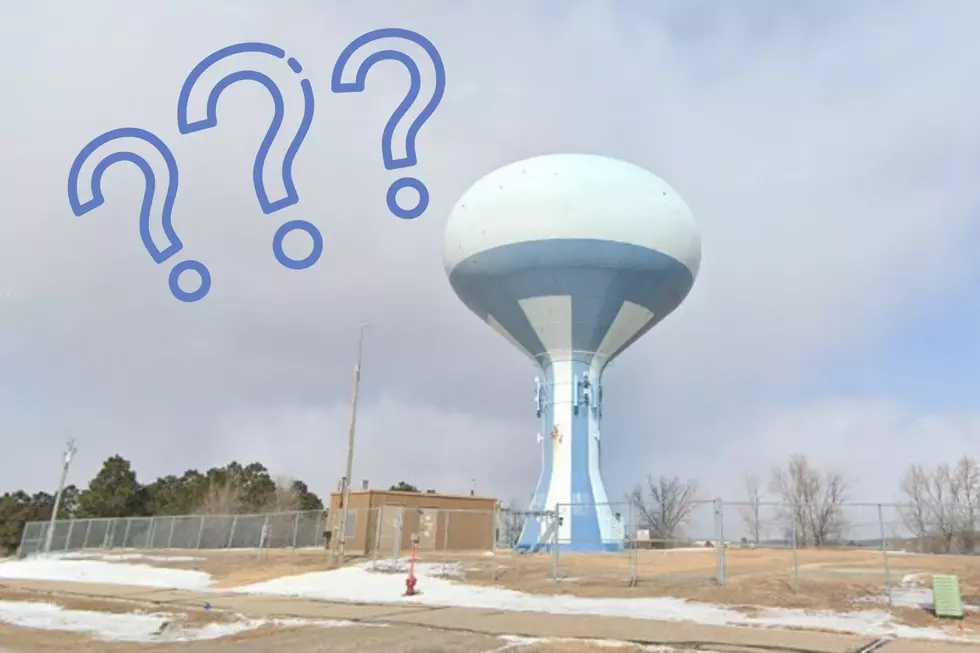 What's Happening With The 43rd Ave Water Tower in Bismarck?
Canva, Google Maps
You may have noticed some activity around the 43rd Ave. water tower lately. Well, there's a reason for that. City crews are making repairs and updates to the water source for the first time since its construction in 1992.
This, according to the Bismarck City Government's Facebook page. They posted that a full rehabilitation of the water tower is taking place. The source says this has been made possible with the completion of the Lockport Pump station that sits on the corner of 43rd and State St. in North Bismarck.
Offline
As of right now, the tower is offline. There's no word on when the rehabilitation of the water distribution tower will be done as of yet. The city posted that they will update the public at a later time.
Will there any sort of impact on North Bismarck residents? -- I suppose we will have to wait and see what people are saying.
If You Didn't Know...
The 43rd St. water tower holds a whopping 1-million gallons of water. Hard to believe, right? The tower also serves a large portion of NW Bismarck.
What Kind Of Repairs Are Taking Place?
Well, to be honest I'm not quite sure. I'm willing to bet that whatever they may be, it's probably very technical and far over my head.
Painting The Tower
People who live near the tower commented on the City's post, saying they hope to see the tower painted a new color.
Wouldn't it be cool to do what other cities do and paint a smiley face on it? Really any picture would be nice. A Bison, a friendly message, anything! Let's start a petition.
---
North Dakota's 5 Favorite Fish To Eat
The 5 fish species found in North Dakota that we love to eat the most.
Inside Cameron Diaz and Benji Madden Montecito Mansion
Take a tour of the celebrity couple's new $12 million home in Montecito, Calif.
More From Super Talk 1270