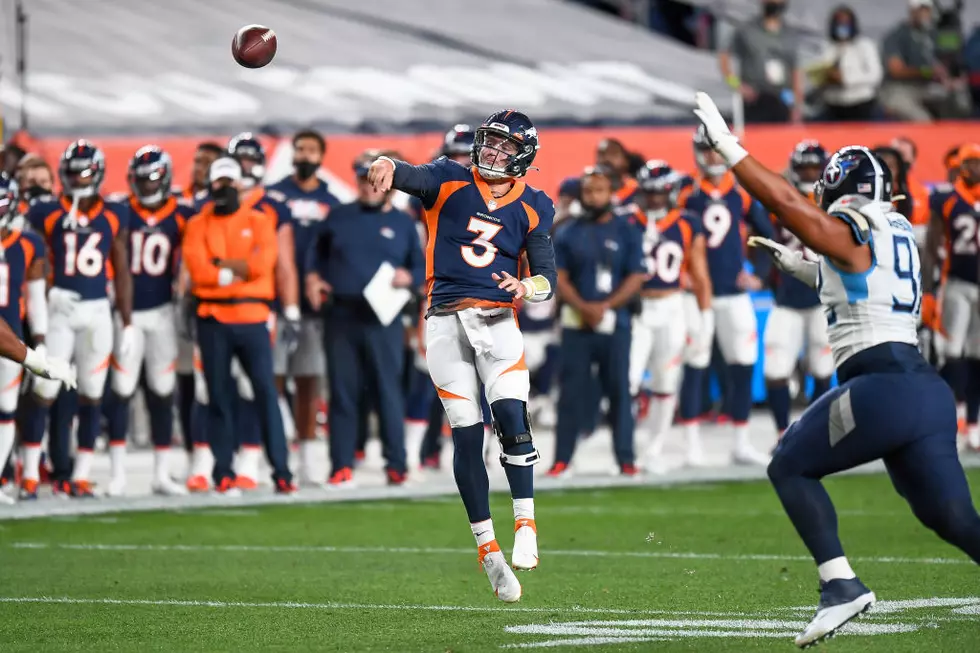 Williston, North Dakota's Major Tie To The Denver Broncos
Dustin Bradford Getty Images
Are you excited? Football season has already kicked off, isn't that hard to believe?
That is easily one of my favorite times of the year when the weather starts getting cooler, and I start breaking out my sweatshirts. The talk of another promising Minnesota Vikings season and whether they will find themselves playing in the Super Bowl - hey one can only dream, right? Well, imagine this, taking a road trip just 218 miles away and watching a Professional National Football team play, right here in North Dakota!
How does this sound, the Williston Broncos...
Time goes by so fast, you blink an eye and pre-season football games have already begun, as a matter of fact, our sister station SuperTalk 1270 AM KLXX is carrying the Denver Broncos games, or should I say one day very soon it could be the Williston Broncos! Check out what just recently happened - According to cbsnews.com "The record $4.65 billion sale of the Denver Broncos to Walmart heir Rob Walton and his daughter and son-in-law was unanimously approved Tuesday by NFL owners, the expected final step in the transfer from the family of the late Pat Bowlen"
So what does this have to do with Williston, North Dakota?
Let's try and piece together this puzzle - her name is Melanie Lowman-Walton, and she is the wife of Samuel Robson "Rob" Walton - looking up Melanie's information even further Wikipedia says she was born in Williston, North Dakota. This wasn't merely a "let's get together some pocket change and buy a football team" - her hubby has now become the wealthiest owner in the league - "...With an estimated worth of $60 billion..." cbsnews.com reported. Who knows, anything can happen nowadays, I like the sound of it, the Williston Broncos!    
---
LOOK: Here are the best lake towns to live in
Many of the included towns jump out at the casual observer as popular summer-rental spots--the Ozarks' Branson, Missouri, or Arizona's Lake Havasu--it might surprise you to dive deeper into some quality-of-life offerings beyond the beach and vacation homes. You'll likely pick up some knowledge from a wide range of Americana: one of the last remaining 1950s-style drive-ins in the Midwest; a Florida town that started as a Civil War veteran retirement area; an island boasting some of the country's top public schools and wealth-earners right in the middle of a lake between Seattle and Bellevue; and even a California town containing much more than Johnny Cash's prison blues.
LOOK: Best Beers From Every State
To find the best beer in each state and Washington D.C., Stacker
analyzed January 2020 data from BeerAdvocate
, a website that gathers user scores for beer in real-time. BeerAdvocate makes its determinations by compiling consumer ratings for all 50 states and Washington D.C. and applying a weighted rank to each. The weighted rank pulls the beer toward the list's average based on the number of ratings it has and aims to allow lesser-known beers to increase in rank. Only beers with at least 10 rankings to be considered; we took it a step further to only include beers with at least 100 user rankings in our gallery. Keep reading to find out what the best beer is in each of the 50 states and Washington D.C.
More From Super Talk 1270