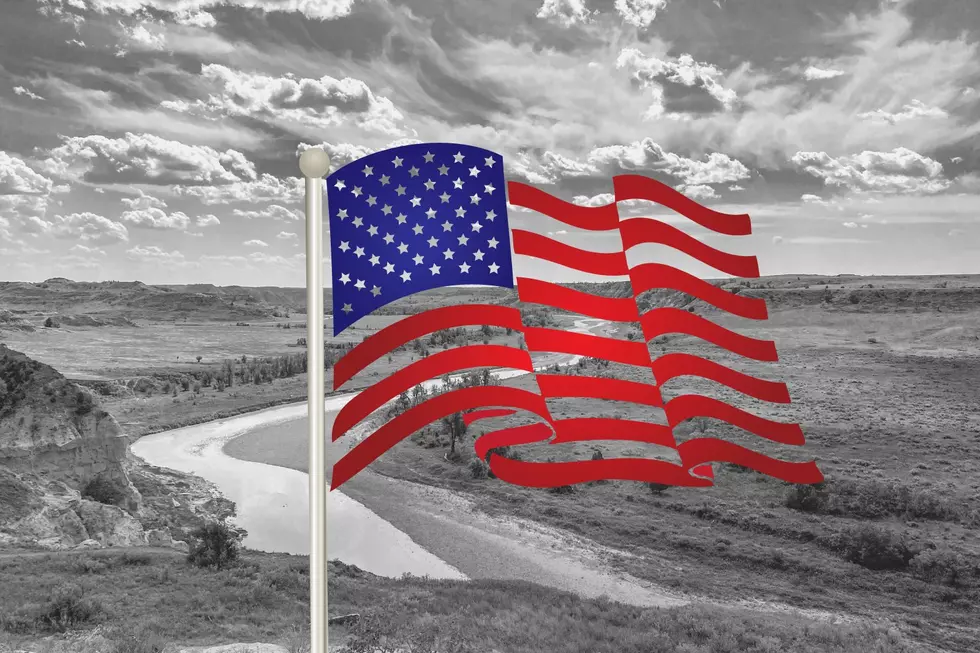 You Better Believe It! North Dakota Ranks As One Of 2022's Most Patriotic States
Canva/UnSplash
The 4th of July is coming up, so now's the perfect time to find out which states are celebrating our star-spangled awesomeness the most.
According to WalletHub, North Dakota takes patriotism very seriously. The organization ranked all 50 states to gauge each area's level of patriotism.
I'm sure you're wondering how you could possibly measure something like that; that's fair. I'm also curious. According to the site, they looked at 13 different things to get these findings.
These are things like the number of military enlistees in each sate, and the number of how many people voted.
The Good, The Bad, The Ugly -- Or Whatever
I'm going to start with the bad, then get to the good news. That's what you're supposed to do, right?
Here are the LEAST patriotic states in the country:
50. Arkansas - Dead last. Yikes.
49. New York - Second to last isn't as bad as last, but it's far from good.

48. Rhode Island - I've literally never heard anything ever about this state. It might not be real. Sus.
47. Florida - This state is in its own universe, so I'm not super surprised.
46. Massachusetts - They do have a high number of military enlistees, but still fail in other categories. -- It's a no from me dawg." -- Randy Jackson.
The Better & The Best
Now that we've properly shamed the least patriotic states, let's get into the MOST. Here's the Top 5:
5. Oregon - Not too shabby.
4. North Dakota - Yeeeeaaaah boi! We made the top 5. We're sitting pretty at numero four.
3. Virginia - VA is one of the OG states -- one of the original 13 colonies. It's full of our nation's battlegrounds and historic landmarks, so this feels right.
2. Montana - Alright Montana, you've been seen.
1. Alaska - I'm silently sitting in shock. I literally never would've guessed Alaska as the most patriotic state, but here we are. You go Glen Coco.
North Dakota Coming In Hot
Well, I'm happy to say we area at the very top of this list. Get out this 4th of July holiday, enjoy your freedom, and have a little patriotic fun.
---
17 North Dakota Pets That Are Kinda Disappointing.
Maybe we just were not meant to be...
The Best Older Movies on Netflix Right Now
All of these movies were made before the year 2000 and all of them are currently available to stream on Netflix. (All of them are also very much worth watching.)
More From Super Talk 1270