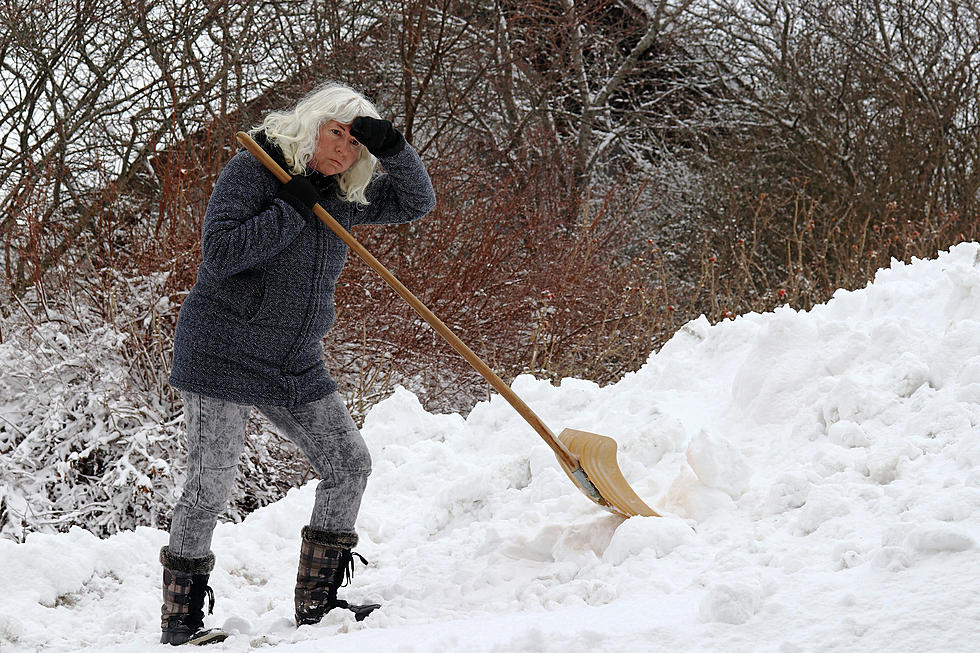 At What Age Should You Stop Shoveling Snow In North Dakota?
Astrid860
Remember Ground Hog's day?
When we found out if we had 6 more weeks left of winter?  Let's face it in North Dakota, this so-called event, or poor man's holiday if you will is completely meaningless in our state.  I say this as we are starting a three-day blizzard in Bismarck Mandan. Also, snow in May is just about an every-year occurrence, we would've been happy with just six weeks left of winter.
Looks like this Blizzard Warning may really help with our drought conditions, especially in southwest North Dakota.
I've had an unwritten rule my whole life, I will not shovel March snow.  After all, it's going to melt anyway right?  So, how about  April snow?  Especially when it could pile up two feet or more?  Wet heavy snow at that.  That can't be good for your health?  More on that in a moment.
Shoveling snow.  Something that is just part of life if you are a North Dakotan.
For many of us, it was one of our daily chores growing up as kids.  Something that was expected of us.
Then came along snowblowers to make the job a whole lot easier. 
That has evolved into blades on snowblowers and even on trucks.  Some people are living in the lap of luxury with their own Bobcat, which they use for shoveling the driveway.
Shoveling snow for people who are out of shape or have heart issues can be very bad for their health.  "Widowmakers" as some people like to say.  So, at what age should you avoid shoveling snow?  According to the Chicago Sun Times, there is an age you might want to consider passing the torch to a younger age group to shovel your snow.  One doctor says 45 is the age you should stop in the article.  Another doctor says 55.  I'm guessing that would be a range (45-55) to consider either buying a snowblower or paying the kid down the street to shovel your snow.  Especially wet and heavy snow.
Stay safe my friends.
---
THE TEN COLDEST DAYS IN BISMARCK'S HISTORY
LOOK: Here are 25 ways you could start saving money today
These money-saving tips—from finding discounts to simple changes to your daily habits—can come in handy whether you have a specific savings goal, want to stash away cash for retirement, or just want to pinch pennies. It's never too late to be more financially savvy. Read on to learn more about how you can start saving now. [
From:
25 ways you could be saving money today
]
More From Super Talk 1270