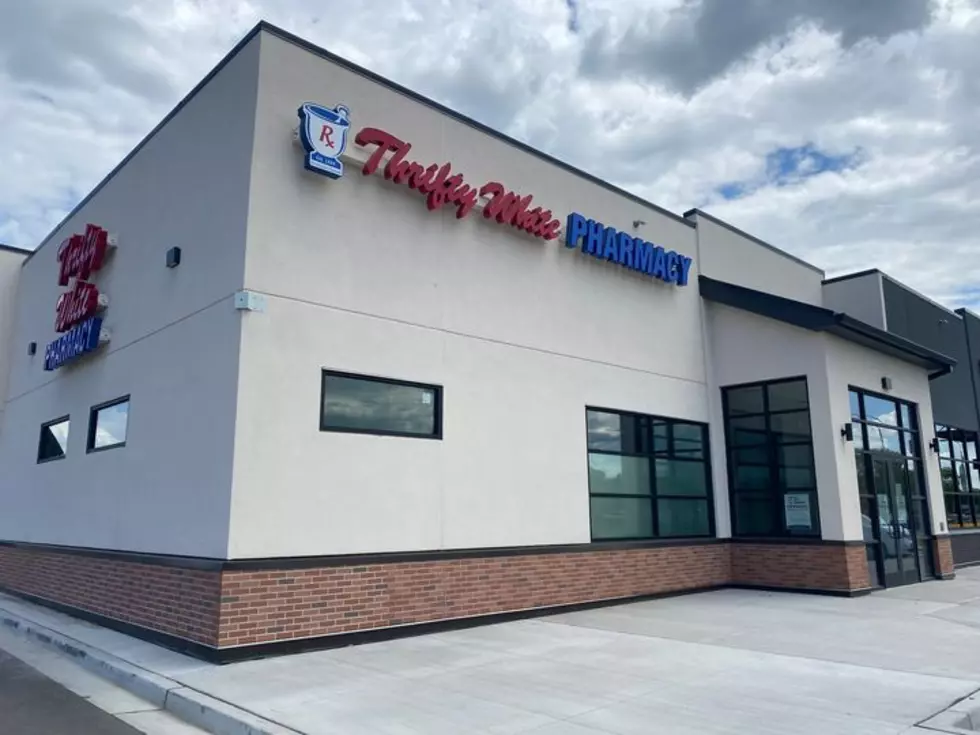 Bismarck's Nifty New Thrifty Neighbor
Kirkwood Mall Facebook Page
Didn't it seem like just yesterday when the talk of new businesses was coming to the Kirkwood Mall?
Times were definitely sketchy and unstable when we first learned that some new businesses were coming to the Kirkwood Mall here in Bismarck. We all went through COVID-19, and saw everything pretty much come to a halt, nobody seemed to be out and about, restaurants and other local places of work either shut down temporarily or closed for good. The light at the end of the very long tunnel was barely visible.
5 New Tenants Were Coming To Kirkwood Mall
We all heard the news and anxiously awaited the arrival of soon-to-be Kirkwood Mall tenants - Five Guys, Blaze Pizza, Pancheros, Chick-fil-A, and this NIFTY place:
https://www.facebook.com/KirkwoodMall/photos/a.322663144367/10160923139449368/
This takes place Monday! According to Kirkwood Mall Facebook Page - "Another tenant opening next week - Thrifty White Pharmacy! Thrifty White Pharmacy opens NEXT Monday, June 13! We can't wait to have this location open for convenient, easy access just off 3rd Street"
Kirkwood Mall actually has a Parking Lot Grand Opening Party planned for all 5 of the tenants on Thursday, June 23 - 4 pm - 7 pm - of course, there will be food & drink specials, all kinds of things to do for the whole family, and what's a party without face painting - for more info click here.
More about Thrifty White Pharmacy
There are several of these stores in Bismarck, and one in Mandan. I am loving the growth that the Kirkwood Mall has been seeing, the more new businesses we can gather, the better opportunity for our community to experience varieties of all sorts.
---
10 Spots with Unique Workout Options in Bismarck-Mandan
More From Super Talk 1270