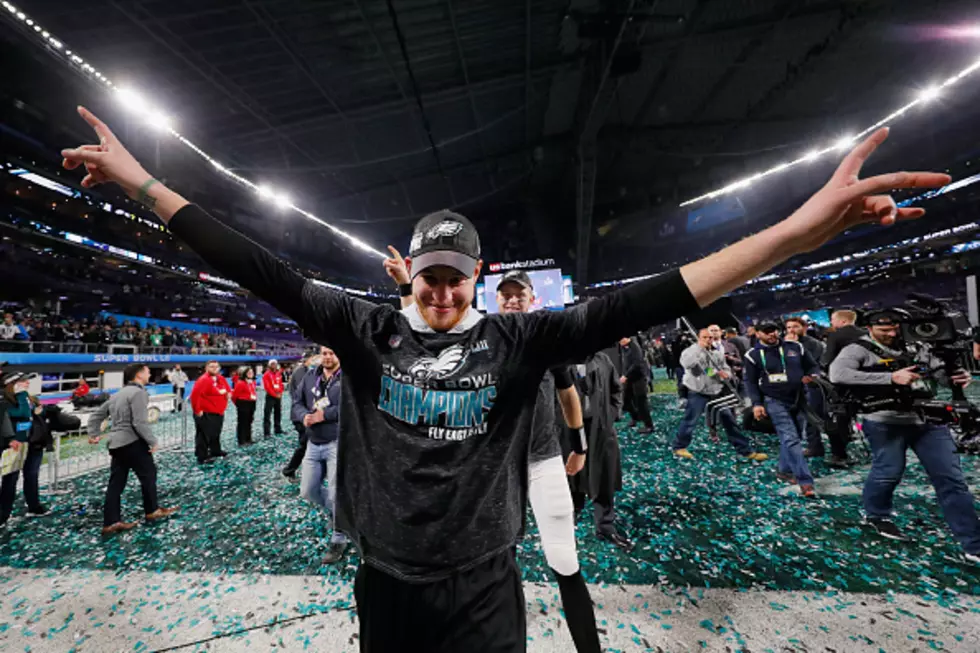 Carson Wentz and His Fiancee Have Matching Tattoos
Kevin C. Cox
https://twitter.com/cj_wentz/status/995384599030231040?ref_src=twsrc%5Etfw&ref_url=https%3A%2F%2Fftw.usatoday.com%2F2018%2F05%2Fcarson-wentz-philadelphia-eagles-fiancee-tattoo-matching-photo-nfl&tfw_creator=ForTheWin&tfw_site=forthewin
Carson's tattoo is on his right arm and Madison's is on her left.
https://www.instagram.com/p/BisGClmhuQG/?taken-by=cj_wentz11
The Eagles quarterback has been busy both on and off-the-field as the 2018 NFL season creeps closer.
Off-the-field, Wentz's AO1 Foundation is currently raising money for the Mission of Hope Sports Complex in Haiti.
https://twitter.com/cj_wentz/status/995731730547007488
Wentz is also still recovering from his torn left ACL injury from last season but is back on the practice field as a full participant in the Eagles organized team activities. He hopes to be fully healthy to play by Week 1 against the Atlanta Falcons on Thursday Night Football on September 6th.
More From Super Talk 1270