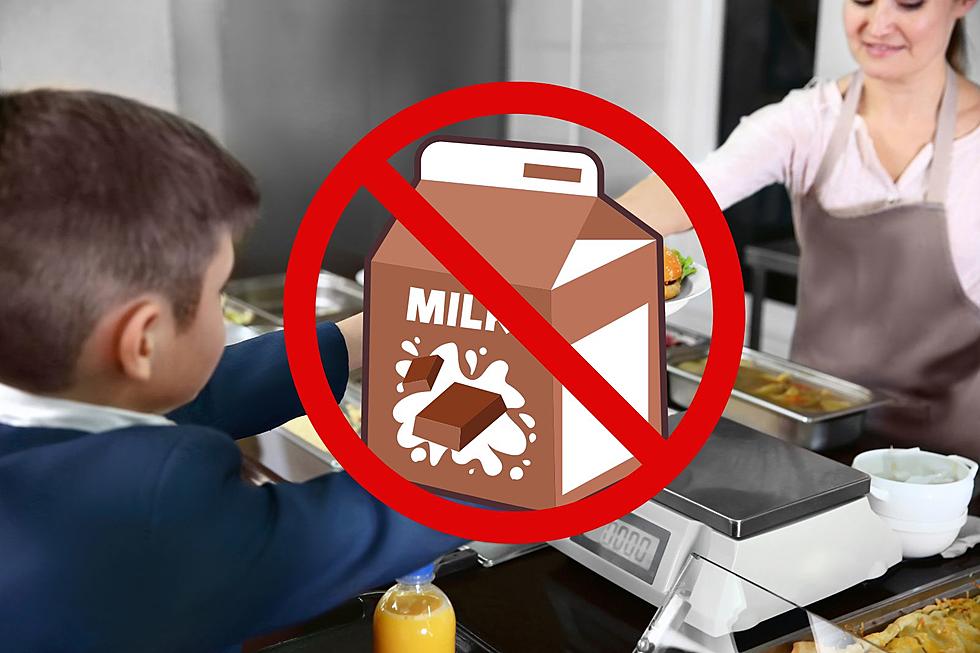 Chocolate Milk Could Be Banned In North Dakota Schools
Canva
Can you imagine a school lunch without chocolate milk?
Well, you might have to pretty soon.
The USDA proposed a bill that would ban the dairy product from being given out to kids at public elementary and middle schools.
Why?
You're probably asking why they would want to make this change. That's fair.
According to CBS News, the United States Department of Agriculture is arguing that chocolate milk has just as much sugar as soda, and they want school lunches to be as healthy as possible.
Side Note:
If we're being perfectly honest, I always thought it was strange to pair a hot lunch with a carton of milk. I also think it is strange that they didn't offer another option. --Or at least that was my experience growing up. We never could substitute with water, which is soooo weird to me.
If you wanted water you had to get it out of some crusty water fountain, that in a given day, at least 10 kids have fully mouthed. Gross.
All that said, I know the goal is to get kids the calcium, Vitamin D, and potassium they often need.
A Decision
A decision will come sooner than you may have guessed. According to the source they expect to have a decision early next year. If passed, it would take effect for the 2025-26 school year.
Thoughts?
What are your thoughts on this? Should chocolate milk be taken out of schools? Should parents be held responsible and simply tell their kids what they should and shouldn't have.
What should they replace it with?
Would your kids be upset over this change?
---
Mandan's Massive Mansion Up For Sale
LOOK: Must-do activities at every national park
Stacker
lists the must-do activities at every national park ranked by the annual number of visitors.
More From Super Talk 1270