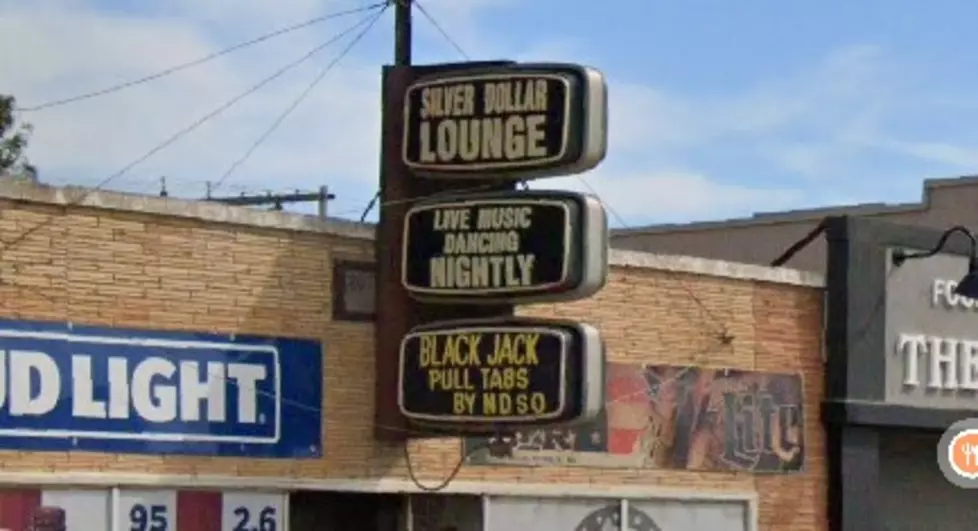 In Mandan – A Well-Known Bar Could Be Making A Comeback
Google Maps
With all that Bismarck and Mandan have had to deal with in the last year or so, this is pretty refreshing news
Unfortunately with all the businesses that have closed down for good within the last two years, nothing seems to phase us. It has been no secret that one of the common reasons why has been a lack of employees to keep the place afloat. We are all rooting for things to change, but then the sad news of yet another establishment - Bismarck's Bed Bath & Beyond is closing its doors in April - What once was a HUGE chain of stores has now dwindled, taking our store down as well. So I say it's is time for some good news!
A well-known bar in Mandan is set to make a comeback, perfect timing I say
This iconic watering hole was known all through North Dakota, South Dakota, and heck even in Minnesota - Scott McGowan from Cool 98.7 gave me a little history of a gem named Silver Dollar. When the news broke in June of 2021 that Silver was done for good after a liquor license failed to renew due to alcohol-related instances, frequent customers and a ton of others were crushed. Scott said back in his article "The Silver Dollar is as iconic to the city of Mandan as its historic train depot. Ok, maybe that's a reach?  You tell me, as I'd go so far as to say it's more iconic" Brighter skies ahead look promising - according to bismarcktribune.com there is talk of the bar reopening under new management and possibly a new name to go with it. The date is unclear, but at least it's a start. All of this takes time, changes inside the bar are already in the planning. Have faith!
---
LOOK: Route 66's quirkiest and most wonderful attractions state by state
Stacker
compiled a list of 50 attractions--state by state--to see along the drive, drawing on information from historic sites, news stories,
Roadside America
, and the National Park Service. Keep reading to discover where travelers can get their kicks on Route 66.
More From Super Talk 1270