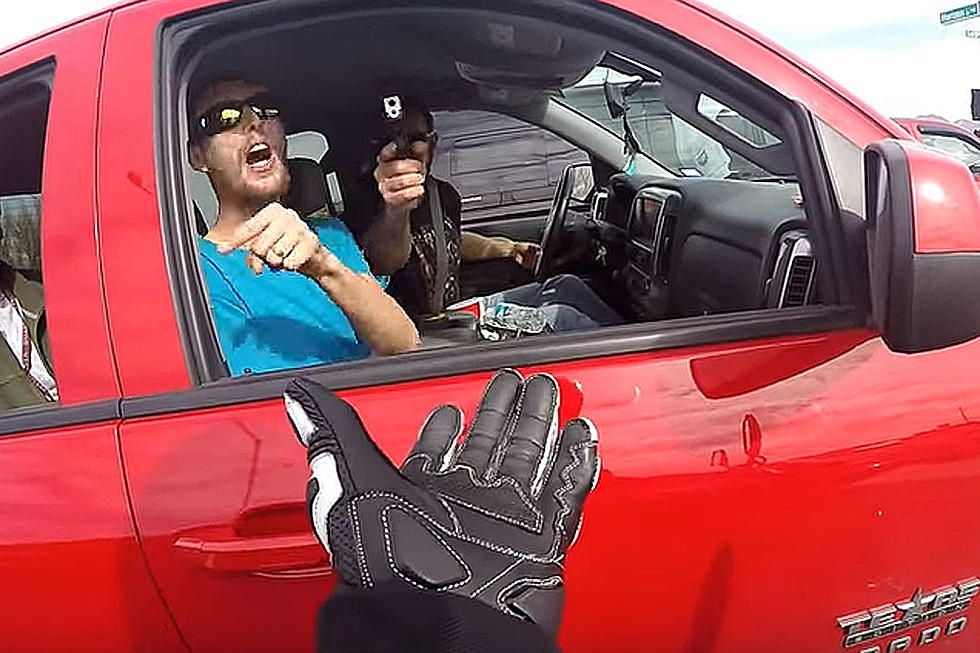 Man Caught Pointing Gun at Biker During Disturbing Road Rage Outburst [NSFW VIDEO]
Subliminal Moto, YouTube
A frightening confrontation on the road that was captured on camera has gone viral -- and sent shockwaves through everyone who's seen it.
A group of motorcyclists got into with a pickup truck last weekend in Henderson, Nev. One of the bikers kicked up some dust, which did not sit well with the occupants of a red truck.
After one of the men in the truck gave one of the motorcyclists the finger, they pulled over on the side of the road where things really got heated. The truck's driver pulled out a gun, while the man in the passenger seat threatened a biker by saying, "You're all about to [bleep[ get shot."
Police now have footage of the video.
One of the bikers, who did not want to be identified, told KVVU, "I didn't even realize the guy had his finger on the trigger until I went back and reviewed the video myself. My heart was just racing, my stomach turned, and I was feeling sick. It was definitely scary."
A man who claims he was the one with the gun told KVVU the video is not completely accurate because it fails to show everything prior to the confrontation. He also said the men on the bikes frightened him. He has also filed a report with the police.
More From Super Talk 1270