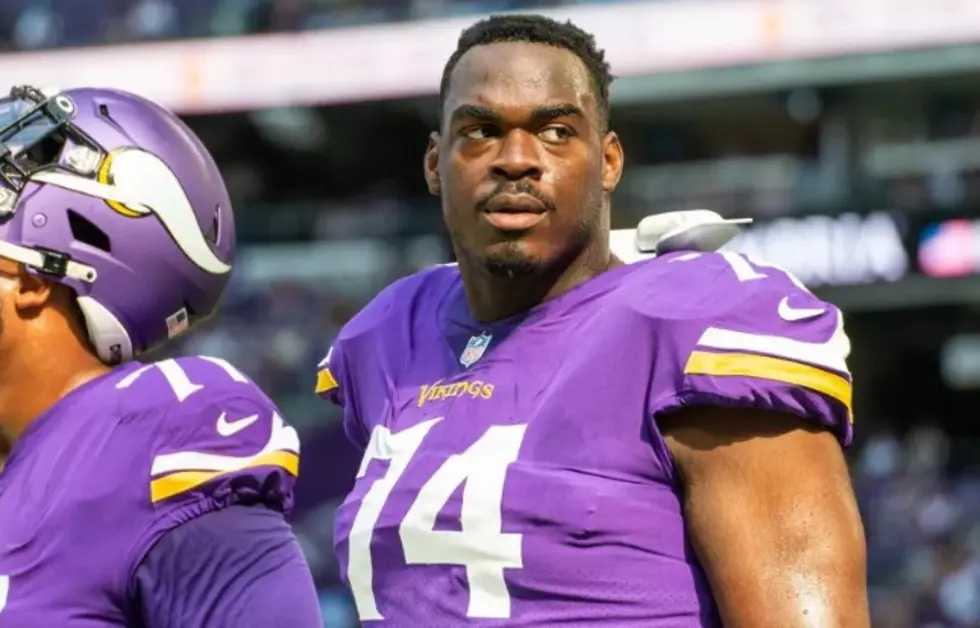 Minnesota Vikings Oli Udoh Arrested In Miami Saturday
Bailey Hillesheim Getty Images
When was the last time you stood next to a Professional Football player? ( If ever )
If you are intimidated by large bodies shaped like a mountain of muscle, then most National Football Players are probably ones you should avoid. Minnesota Vikings offensive lineman Oli Udoh When you come across Oli his shadow will tower over you and raw power will be quite obvious. There is a reason WHY most of the tallest and heaviest draft picks are chosen for the role of offensive lineman, simply because the quarterback must be protected in order for your team to have a decent shot of winning.
Oli Udoh charged with disorderly conduct and resisting arrest
Last Saturday in Miami 3-year pro-Minnesota Vikings Oli Udoh was arrested and charged with disorderly conduct and resisting arrest. According to dailynorseman.com "... that offensive lineman Oli Udoh was arrested on Saturday at a Miami nightclub and charged with disorderly conduct and resisting arrest... Udoh was talking with a woman in the bathroom line at a Miami nightclub, followed her into the restroom, and then would not leave" Udoh was drafted back in 2019 in the 6th round and eventually earned a starting role last year. Several reports say that multiple security officers attempted to get Udoh to leave and he still resisted. The only comment from the Vikings according to si.com is "...they were aware of Udoh's arrested and they were "gathering information." Minnesota enjoyed a bye this past weekend and will host the Arizona Cardinals this Sunday.
---
LOOK: Best Beers From Every State
To find the best beer in each state and Washington D.C., Stacker
analyzed January 2020 data from BeerAdvocate
, a website that gathers user scores for beer in real-time. BeerAdvocate makes its determinations by compiling consumer ratings for all 50 states and Washington D.C. and applying a weighted rank to each. The weighted rank pulls the beer toward the list's average based on the number of ratings it has and aims to allow lesser-known beers to increase in rank. Only beers with at least 10 rankings to be considered; we took it a step further to only include beers with at least 100 user rankings in our gallery. Keep reading to find out what the best beer is in each of the 50 states and Washington D.C.
More From Super Talk 1270