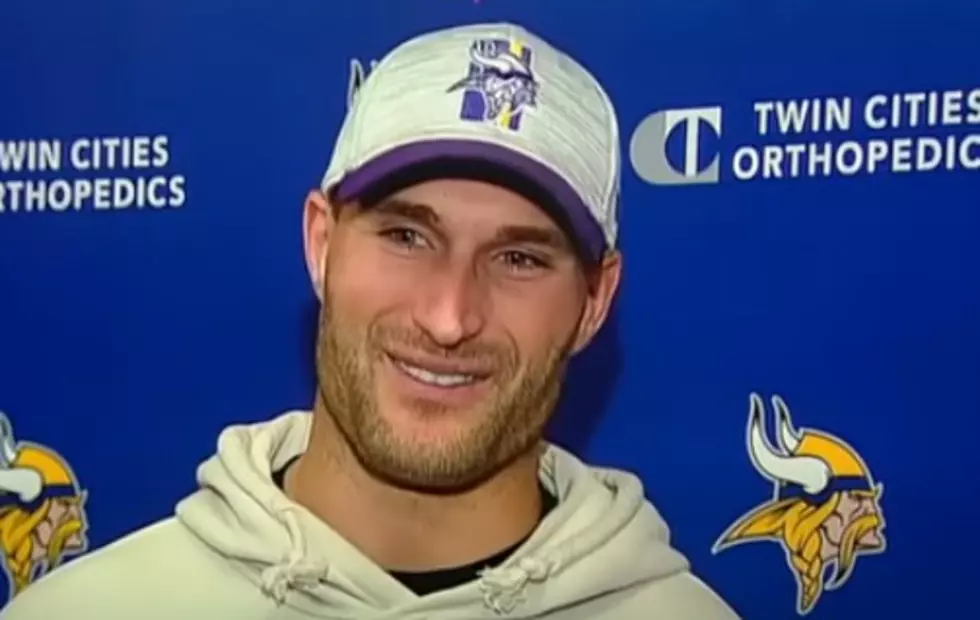 MInnesota's "Love Thy Neighbor"…But Can You Block???
FOX 9 Minneapolis-St. Paul
I LOVE this story, to me this is a no-brainer man ( or woman ) fantasy come true...
...WHO wouldn't want to live next door to an actual National League Football player, especially if that person plays for your hometown! This is nothing new of course, the saying "Love Thy Neighbor" has been around for a bit you might say - way back when TEAM GOD rolled over everyone in the first Super Heavens Bowl - It's a biblical phrase from the book of Leviticus. I'm pretty sure Jon Weber is quite aware of the saying since he is the perfect example of it.
"Being Minnesota Nice has always been kind of put in my blood,"
According to fox9.com "Jon Weber and his boys, Christian and Colin, head out when the snow flies to shovel out his neighbors" Well one of them wears number 8 for the Minnesota Vikings - quarterback Kirk Cousins - the team leader who has taken them into the playoffs - When you first think of this scenario, you immediately think that Jon Weber benefits the most, but when you dive further into this friendly story you will read with a smile on your face that Cousins has been won over 100% by Weber - Minnesota Nice - "...you know, before it's all said and done, he may be able to convince me to just stay here in Minnesota long-term because he's he's always, you know, selling it to me and all the great parts of it."
The beautiful thing about it is, that Weber is as genuine as you can find
He puts it all in perspective, sure Cousins is a celebrity, a superstar that most people would worship, but Jon makes sure that he and his boys treat him like anyone else - they also make sure to shovel his driveway after a huge storm. So with all of that said, I have one question I'm SURE Kirk has thought of - "Hey You Are An Awesome Neighbor, BUT Can You Block?"
Have fun watching this video, I sure did:

Fox 9 Minneapolis-St. Paul YouTube
---
LOOK: These Are the Richest NFL players
To uncover the richest NFL players,
Stacker
consulted
Celebrity Net Worth
and ranked them by their 2022 net worth, calculated using a proprietary formula.
More From Super Talk 1270