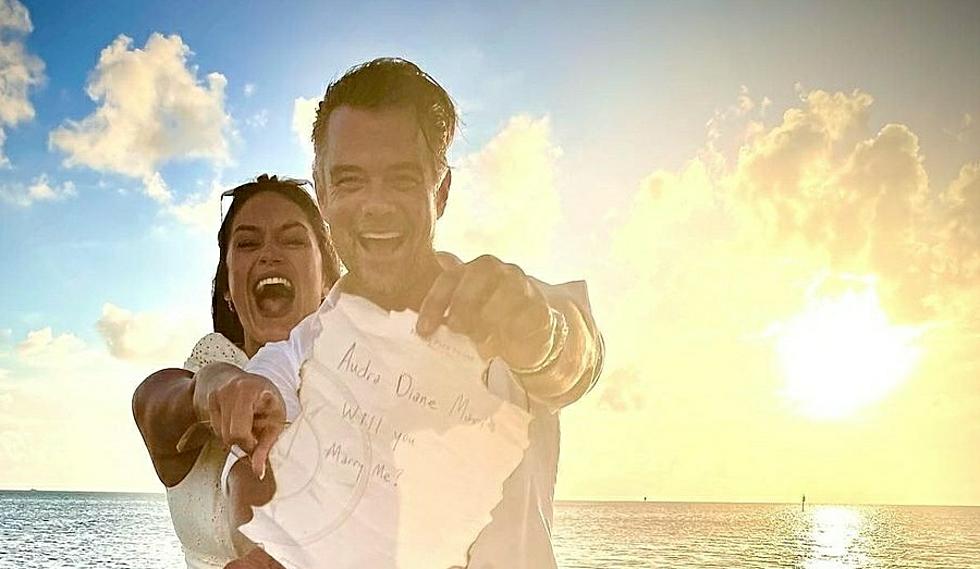 ND's Darling Josh Duhamel Engaged To Fargo Beauty
Josh Duhamel Instagram
So we talked about this just a couple of months ago, this is someone that even other men secretly dote over in a man-crush kind of way
His name is Josh Duhamel, he is a Minot, North Dakota native. An entertainment star, he is huge on the big screen and even larger in real life. Just your typical good-looking guy who loves everything about where he is from. He is a huge sports fan, enjoys the outdoors, and yes, everyone it seems has a crush on him. That being said, he is your perfect representative of North Dakota, so much so that since 2013 he has been the pitchman for North Dakota tourism.
Giving back to his hometown in a time of need
Minot, North Dakota made national news when back in 2011. More than 10,000 residents were evacuated. Josh stepped in and was named as the honorary chairman of a fund that went out and raised millions for the victims. Josh who turned 49 years old last November, was married to singer Fergie from 2009-2019 until the divorce. They have an 8-year-old son.
Dating for two years, the time finally came
Josh Duhamel and Audra Mari met in Los Angeles back in 2019. Audra is also a North Dakota native, she went to Fargo Davies High School. She's been a successful model, and she won the 2016 Miss World America contest in National Harbor, Maryland. So these two were destined for the magical proposal. According to inforum.com "In a post to his Instagram account on Saturday, Jan. 8, Duhamel shared a photo of the two standing on a sandy beach. Duhamel is holding a weathered-looking piece of paper that says: Audra Diane Mari, Will you marry me?" As she celebrated her 28th birthday, her answer to Josh was a simple one -
"YES"
---
LOOK: The top holiday toys from the year you were born
With the holiday spirit in the air, it's the perfect time to dive into the history of iconic holiday gifts. Using national toy archives and data curated by
The Strong
from 1920 to today,
Stacker
searched for products that caught hold of the public zeitgeist through novelty, innovation, kitsch, quirk, or simply great timing, and then rocketed to success.
LOOK: Here are the best lake towns to live in
Many of the included towns jump out at the casual observer as popular summer-rental spots--the Ozarks' Branson, Missouri, or Arizona's Lake Havasu--it might surprise you to dive deeper into some quality-of-life offerings beyond the beach and vacation homes. You'll likely pick up some knowledge from a wide range of Americana: one of the last remaining 1950s-style drive-ins in the Midwest; a Florida town that started as a Civil War veteran retirement area; an island boasting some of the country's top public schools and wealth-earners right in the middle of a lake between Seattle and Bellevue; and even a California town containing much more than Johnny Cash's prison blues.
More From Super Talk 1270