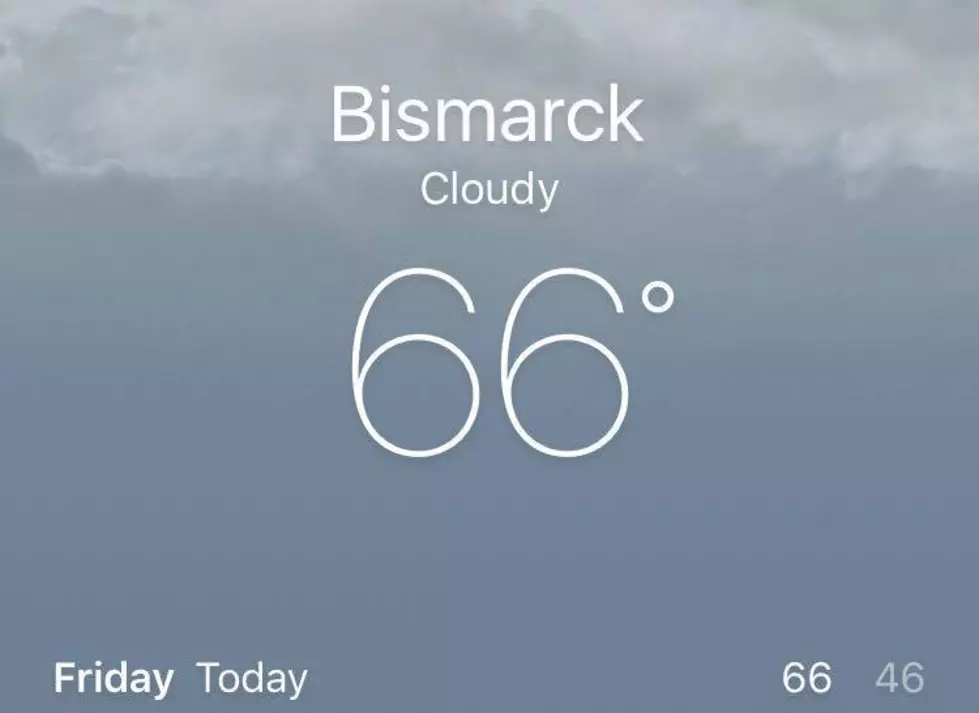 North Dakota is Not the Best State for Observing National Heat Awareness Day
TSM
May 26th is National Heat Awareness Day, but you wouldn't know that if you're in North Dakota.
While 'heat awareness' is important, especially when temperatures reach 90 degrees and above, today's high in Bismarck on 'National Heat Awareness Day' is a scorching 70 degrees.
As you can see from the map, Bismarck, ND had one of the lowest high temperatures of any of the regions featured on The Weather Channel's map. In fact, in North Dakota, today would be one of those rare days when even Ron Burgundy might say, "Milk was a GOOD choice!" That's how comfortable our high temperature feels.
That being said, it is important to observe 'National Heat Awareness Day.' On those days when the heat really is severe, please take the necessary precautions.
Stay hydrated and take frequent breaks in the shade when outdoors, whether you're working or exercising.
Check in on the elderly, the sick, and those who are without air conditioning.
Kids and pets should NEVER be left unattended inside a locked car.
As for today in North Dakota, enjoy these comfortable temperatures. The holiday weekend seems to be off to a great start.
More From Super Talk 1270