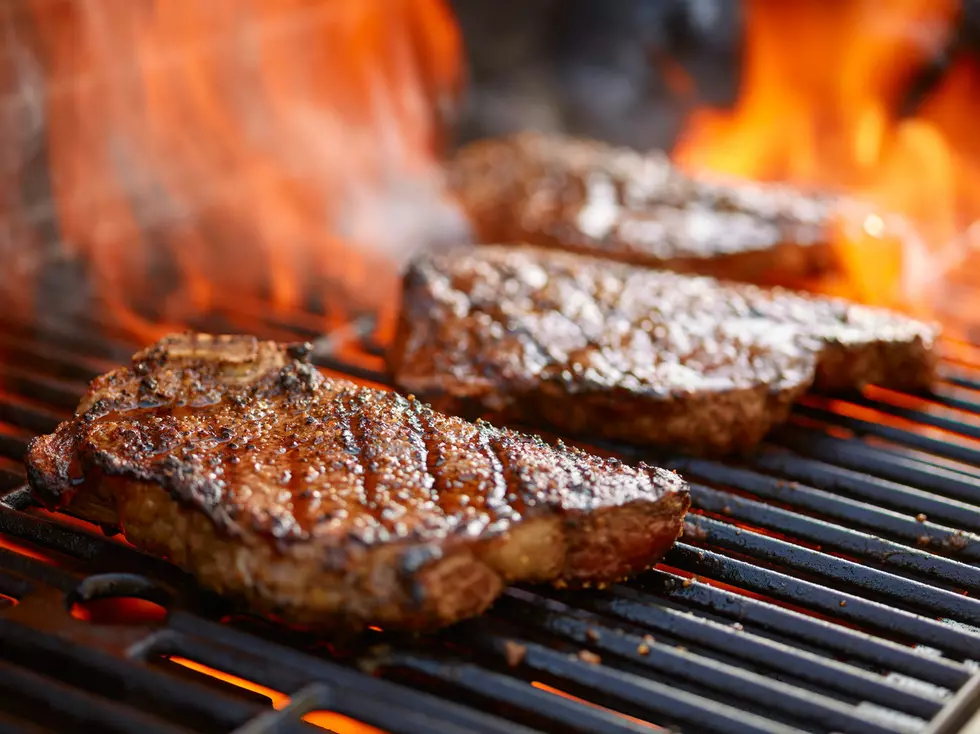 North Dakota Steakhouse Named One Of The Very Best In U.S.
rez-art
Is there really anything better than a fine piece of steak grilled to perfection?  I didn't think so.  We love our beef in North Dakota (even though we can't afford it anymore).  The website mashed recently had an article about the best steakhouse in every state in the United States.
Before we get to the steakhouse that is a cut above the rest here in North Dakota, let's take a peek at our neighboring states.  In Minnesota, it's a place called Manny's Steakhouse in Minneapolis.  I've been lucky enough to eat at this high-end restaurant before, which is frequently visited by athletes, musicians, and actors.  You don't want to be the person picking up the bill at this steakhouse unless you've got the bank account to afford it.  In South Dakota, it's a place called Dakotah Steakhouse in Rapid City.  Can you say Rapid Roadtrip?  Montana, it's a joint called Lolo Creek Steak House in Lolo, Montana.  This steakhouse is located in a hand-built log cabin. How cool is that?
So, how about North Dakota?  Well, this place I've probably driven by a hundred times on the way to launch my boat to go fishing over the year, but never took the time to stop.  It sounds like I should take the time.  North Dakota's best steakhouse is none other than The Ranch Steakhouse in Devils Lake, North Dakota.  This is truly a unique place.  In fact, it looks like a big red barn.
There's an interesting story behind the building.  Back in 1946, Loyd Engh and his wife Maxine actually converted an old barn into a steakhouse.  Over the years, the Ranch has developed an excellent reputation, that brings in customers from all over North Dakota and the country.
Next time I'm chasing walleyes in Devils Lake it's going to be surf and turf.
---
Beautiful North Dakota home found full of dead animals.
LOOK: The best minigolf in every state
Using 2022 data from
Tripadvisor
,
Stacker
compiled a list of the highest-rated minigolf courses in all 50 states including Washington D.C.
More From Super Talk 1270