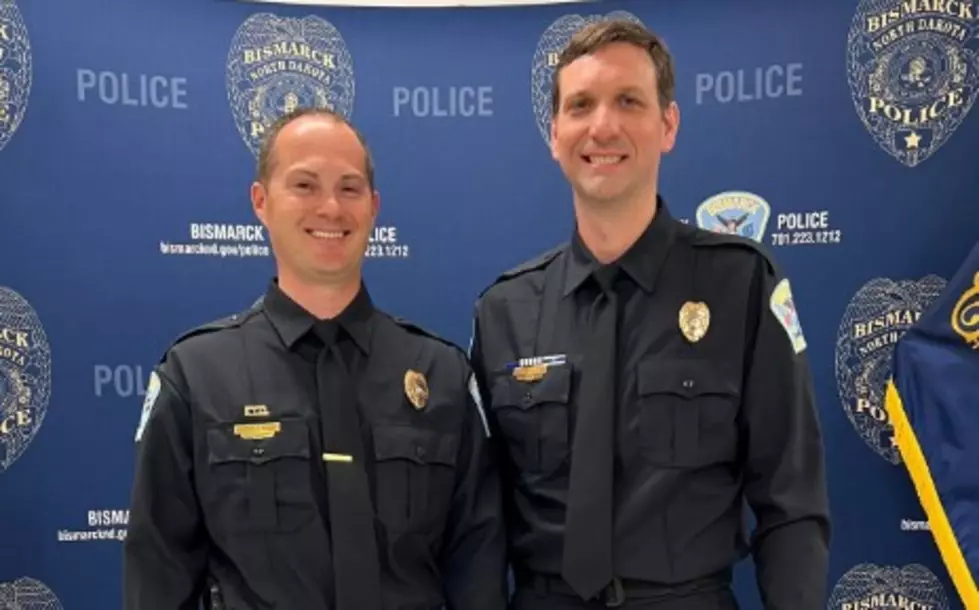 The Bismarck Citizen Police Academy Needs You!
Bismarck Police Department Facebook
I love this opportunity for Bismarck residents to get involved more
If you have been wondering what you can do to get a feel of how our police department works, this is your perfect chance. The Bismarck Citizen Police Academy is an up-close program allowing all of us to experience what it's like to have such a responsibility of patrolling our city and keeping us safe. I personally think this is awesome, there are too many people that may be intimidated by law enforcement, and this gives those a peek into their world, with the hopes that we all will realize police officers are people too.
The academy goes from September 08, 2022, to November 17, 2022
Here is what the Bismarck Police Department posted on their Facebook page this morning:
"The Bismarck Police Department is accepting applications for the Citizen Police Academy to be held from September 08, 2022 to November 17, 2022. Applications can be submitted from June 20th, 2022 to July 31st, 2022. The Academy consists of a series of classes taught by members of the Bismarck Police Department. Classes are scheduled to run for three hours and will meet on Thursday nights. Applicants must live, work, or attend school in the City of Bismarck and must be at least 18 years of age..."
I can't think of a better way than this....
....to get involved. For more information and for applications you can head over to the Bismarck Police Department website at https://www.bismarcknd.gov/1551/Citizen-Police-Academy
One last thing...
You've heard that expression "Walk a mile in someone else's shoes", well this is your chance to do exactly that.
---
LOOK: MLB history from the year you were born
Stacker
compiled key moments from Major League Baseball's history over the past 100 years. Using a variety of sources from Major League Baseball (MLB) record books, the Baseball Hall of Fame, and audio and video from events, we've listed the iconic moments that shaped a sport and a nation. Read through to find out what happened in MLB history the year you were born.
More From Super Talk 1270