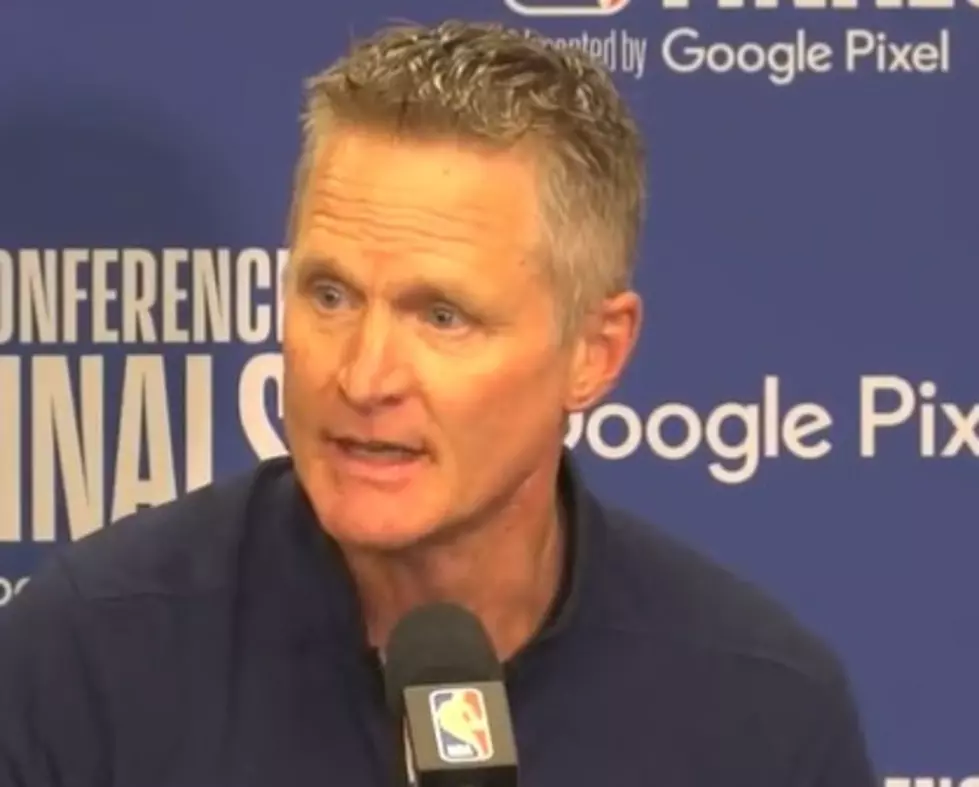 When Professional Sports Takes A Backstage To Insanity
Steve Kerr Golden State Warriors Twitter
It happened again yesterday, an unexplainable act of horror
A troubled young man decides to inflict death and destruction in Uvalde, Texas. So what does this have to do with Bismarck/Mandan or even North Dakota? Everything. This is a situation that has proven can happen anywhere in the country. Will laws change because of the latest onslaught of terror?
An 18-year-old gunman walked into a school with just one thought on his mind
Today we are once again in shock and left with a million questions of "WHY?" What drives someone to want to murder in cold blood as many people as they can? In this case, it was mostly children, as "The gunman, Salvador Ramos, a resident of the community about 85 miles (135 kilometers) west of San Antonio, opened fire Tuesday at Robb Elementary" apnews.com reported. This kind of violence seems to come in waves, just recently there was a massacre in Buffalo at a supermarket - ten black people were gunned down - fueled by racist hate.
The controversy continues on what can be done in the future to get a better grasp on somehow preventing these cowardly acts from happening.
This is a huge part of the problem - according to apnews.com "The gunman who massacred 19 children and two teachers at a Texas elementary school legally bought two AR-style rifles just days before attack, soon after his 18th birthday..."  So what can be done? Many people have their opinions. Whether you are expressing yourself at work, or at a public forum like the coach of the Golden State Warriors Steve Kerr last night, the bottom line is "Will something ever be done about this?" Sadly the list of casualties grew after Kerr spoke to the press.
Golden State Warriors Twitter
---
25 True Crime Locations: What Do They Look Like Today?
Below, find out where 25 of the most infamous crimes in history took place — and what the locations are used for today. (If they've been left standing.)
More From Super Talk 1270