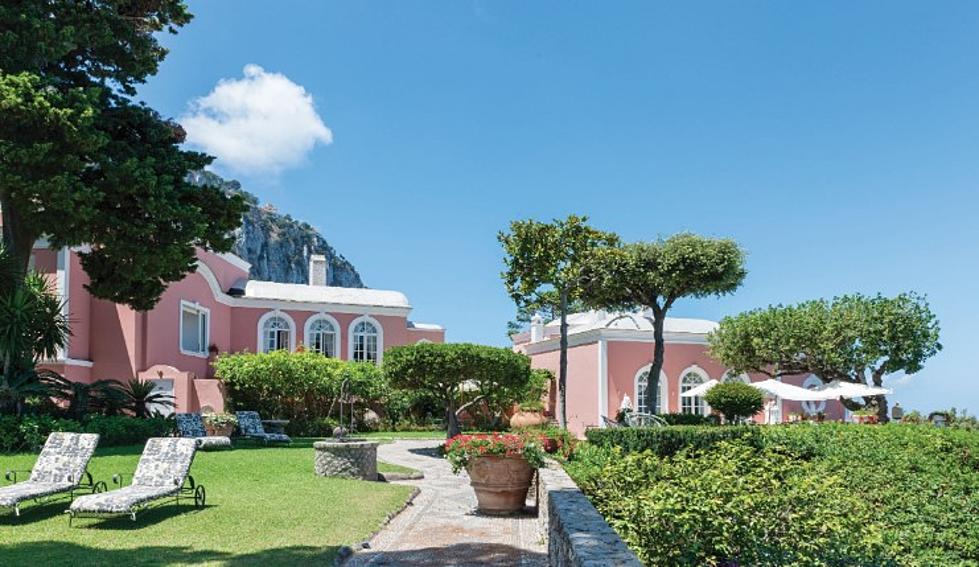 Wow -"BISMARCK Mansion" Did You See This? ( GALLERY )
Sotheby's International Realty
Now, I came across this beautiful place by sheer luck, and I'm going to pass this on to you
I was out just cruising around about 20 minutes ago ( surfing the internet ) and my eyes spotted BISMARCK, followed by this incredible picture:
I immediately thought to myself a couple of things, I sure don't recognize the area, and I'm pretty certain there is no way I could afford to buy this place.
I did some quick investigating...
...and it turns out that Countess Mona von Bismarck who was an American socialite, fashion icon, and philanthropist back in the 1900s acquired this eye-sore and according to maxim.com as of two years ago, this place was for sale "Villa Bismarck, totaling nearly 11,000 square feet, was listed for sale (at press time for our March/April print edition) via Sotheby's International Realty for approximately €24 million, or about $26.8 million..."
So...what do you think? Just a tad too expensive for you?
Well listen, even WITH your tax refunds this year I tend to agree with you. How about an alternative? Here are some charming mansions right HERE IN BISMARCK ( not of which are related to Countess Mona von Bismarck )
This 6 bedroom, 5 bath abode is over at 5701 Apple Creek Dr - $1,700,000
Kelsi Hach  - Realty One Group brings you the opportunity to be in your own dream home! Thanks to Zillow.com as well - 5 garage spaces on 3,27 acres - Hey maybe somewhere in your living room you can hang up a picture of Countess Mona von Bismarck     
---
LOOK: This is where homes are selling the fastest right now
Stacker
compiled a list of the metros where houses are selling the fastest, according to data from Redfin.
More From Super Talk 1270