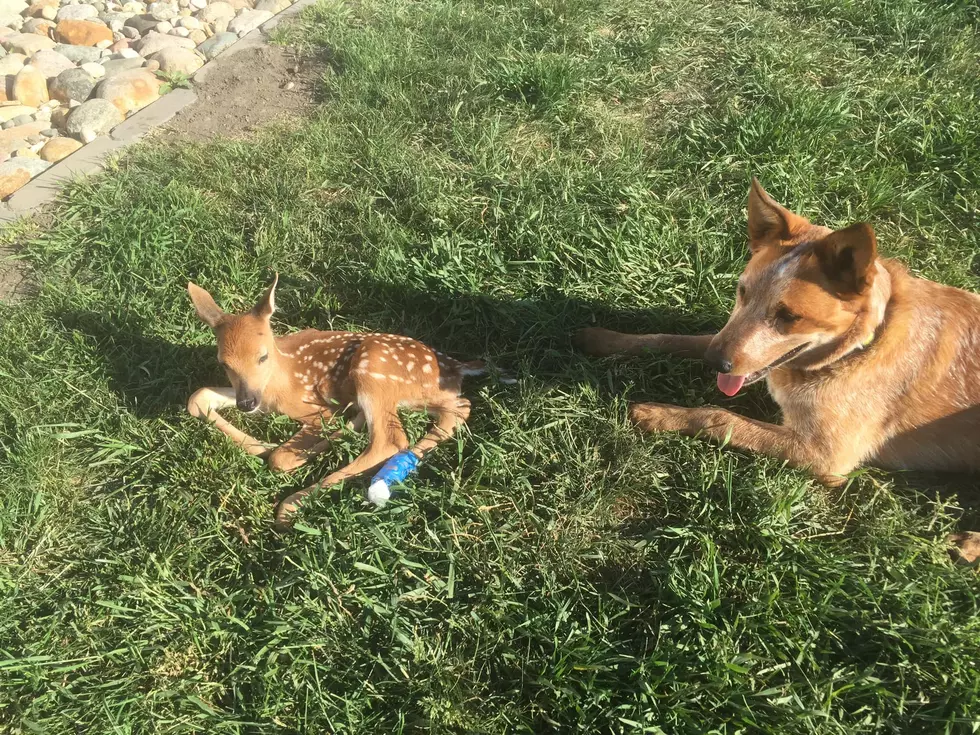 A Tearful Update On A North Dakota Favorite: "Jonnie" The Deer
Ste Fallgatter
I have unfortunate news to report.  Jonnie, the tame deer that was a fixture for numerous farms south of Sterling and over to Braddock has not been seen since late January of this year.
Connie Salter Heaton was the last person to see Jonnie on Saturday, January 22nd of this year.  Connie managed to get this photograph of Jonnie.  She looked healthy at the time of this picture.
Jonnie would spend most of her nights on the porch of the Fallgatter's farm safe from the elements and any danger that might be lurking.  The Fallgatters raised Jonnie as a very young fawn as her mother and sibling were hit and killed by a car.  Jonnie was also injured in that accident and suffered a broken leg.  Here she is at a very young age with a cast on her leg.
Steve Fallgatter made a heartfelt Facebook post on June 8th, "Jonnie would've turned 6 today, but unfortunately, she never came home like she always did. Assuming she is no longer with us…a good 5 years of memories with her!"
Over those 5 years, Jonnie would raise a couple of young fawns of her own on the Fallgatter farm.
My family was fortunate enough to meet Jonnie a couple of springs back and we were amazed by her gentle demeanor.  Jonnie, who was known as "Ruth" by some, was truly one of nature's treasures.  It's never easy to lose a pet.  My heart goes out to the Fallgatters and everybody who was lucky enough to know "Jonnie/Ruth."
---
10 Things about Fall To Look Forward to in North Dakota
LOOK: The oldest cities in America
Though the United States doesn't have as long of a history as some Old World countries, it still has plenty of historical charm.
Stacker
brings you a list of the 50 oldest cities in America.
More From Super Talk 1270