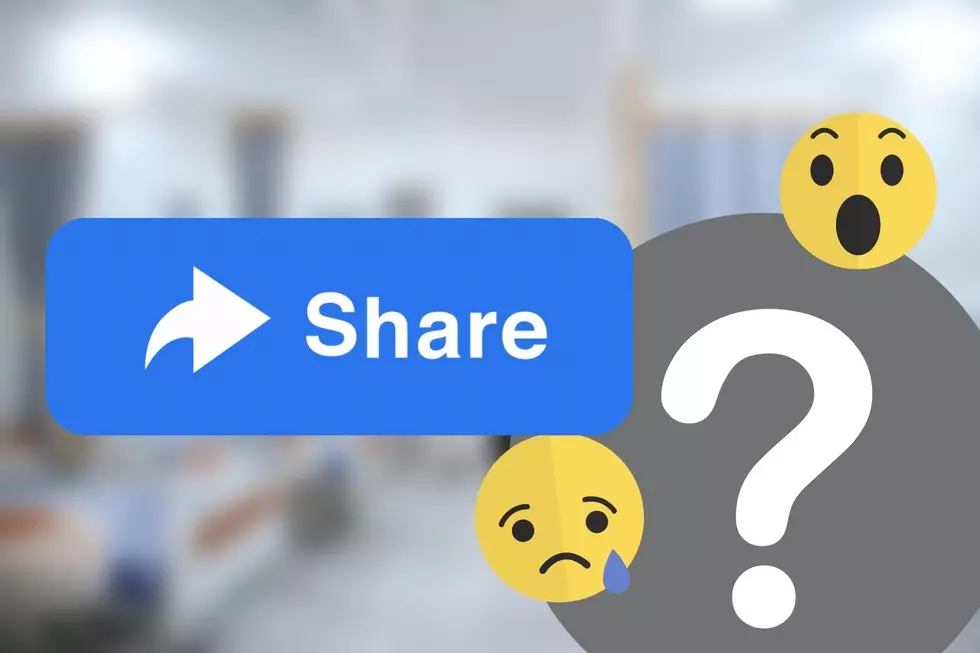 Did A Woman Steal A Baby From A Bismarck Hospital?
Canva
There is a post that's been shared nearly 300 times on Facebook, claiming a woman abducted a baby from a Bismarck hospital.
A Facebook page called "Anyway Goronga" posted this claim to the "Bismarck Rummage and More" Facebook page.
The post said a woman impersonated a nurse and waked out with a newborn baby. They even provided a photo of the woman they say is the culprit.
The post doesn't name the particular hospital, and to be honest, it seemed suspicious.
A Scam Or The Real Thing?
The claim doesn't seem very credible, but here's the thing: people in the Bismarck-Mandan area have been sharing the post and expressing real concern.
While it's great that the community is so responsive and quick to help, I couldn't help but think we had been fooled.
I reached out to the Bismarck Police Department to see if the report was true. As of right now, nothing and no one has reported any abduction from any local hospitals. I confirmed this with Officer Lynn Wanner.
Wanner says people need to be more critical when they see these posts on the internet; unless it comes from the police department and/or a verified news source, do not believe it and spread the information, as it is likely false and will only cause panic.
Who Does This Sort Of Thing? 
Why would a person make up this news? What is the benefit? What do they gain? This kind of reminds me of when people would do something called, "Swatting".
This is where people falsely report an emergency by calling 9-1-1. In the calls the person claims another person is armed and dangerous, so a SWAT team is activated.
What they've really done is sent the police to an unsuspecting person's home. This is typically done when a person has been angered by another, or even just for someone's cruel amusement.
This is a very dangerous thing that people were doing for quite some time. While, making a false claim like this doesn't necessarily hurt anyone, it is a sort of false alarm.
Should There Be There Repercussions?
Can people get in trouble for doing this sort of thing? I feel like there should be some sort of accountability here. What do you think?
---
5 Of North Dakota's Missing Persons Cases Gone Cold
Revisiting North Dakota's oldest cases.
LOOK: 31 breathtaking images from NASA's public library
In 2017, NASA opened the digital doors to its
image and video library
website, allowing the public to access more than 140,000 images, videos, and audio files. The collection provides unprecedented views of space.
Stacker
reviewed the collection to select 31 of the most breathtaking images, including the first from the James Webb Space Telescope. Keep reading to see these stunning images, curated with further information about the captured scenes.
---
More From Super Talk 1270