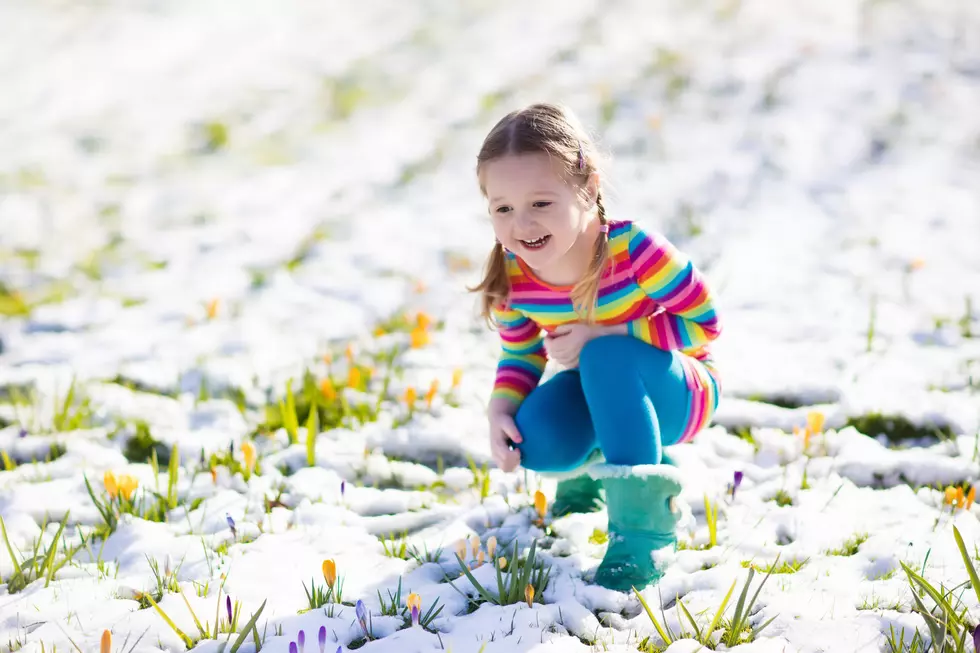 Snow In May? Not Likely, But Possible In North Dakota This Week
FamVeld
A major winter snowstorm late this week for central and western North Dakota?  That's what one weather model showed recently.  In fact, a snowstorm that could bring 10 to 15 inches of snow over many of the same areas that were hit by the April winter storms.
Here's a post from Meteorologist Henry Blakes posted on Monday of this week talking about this possibility.
This forecast is coming from the GFS model.  What is the GFS weather model?  The Global Forecast System is a National Centers for Environmental Prediction weather forecast model that generates weather data, according to the NCEP. 
If you look at the latest forecasts from the National Weather Service, the Weather Channel, or Accuweather, none of those forecasts mention snow for Bismarck Mandan late this week.
However, western North Dakota does have snow in the forecast according to the National Weather Service.  Cities like Dickinson, Medora, Williston, and Watford City could all see some flakes Thursday evening into Friday morning.  Little or no accumulating snow.
Temperatures are going to be cold enough for snow Friday morning with overnight lows around or below freezing.
Again, snow is not even mentioned for Bismarck Mandan in any of the three major weather sites, so I wouldn't get too bent out of shape by the Global Forecast System weather model.
That is good news for the plethora of graduation parties that are planned for this weekend all over the Bismarck Mandan area.  You can expect however chilly temps in the 40s and 50s Friday and Saturday with gusty winds.  Sunday should be a little nicer with temps in the 60s.
I think you can put away the snowblower for another year.  Hopefully!
---
Spectacular Storm Photos From Bismarck Mandan Area
15 Ways You Can Help People in Ukraine Right Now
As Americans watch events unfold in Ukraine, many wonder how they can help. Below is a list of organizations responding to the crisis in Ukraine along with information on how you can support their various missions.
More From Super Talk 1270