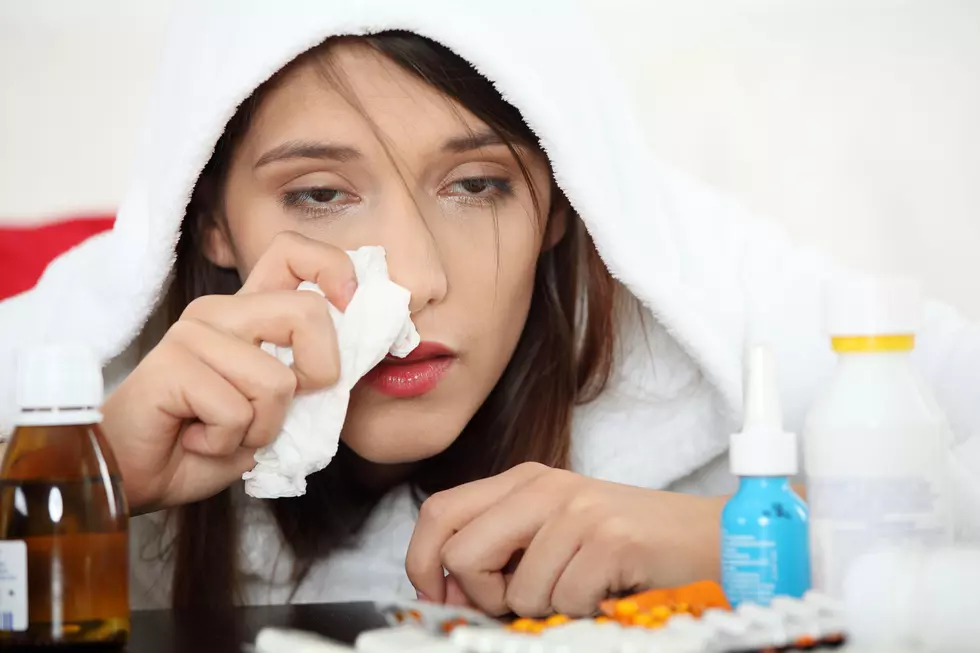 The Flu is Spreading Quickly in North Dakota
Piotr Marcinski | ThinkStock
Maybe you haven't gotten the flu this season and nobody you know has gotten it. Expect that to change soon.
Unless of course you get a flu shot. The North Dakota Department of Health reports that there have been 116 confirmed laboratory cases of the flu in the state with much of those coming in the last two weeks.
Of course people who don't go to the doctor when thy don't have the flu are not included in the results so it is safe to assume there's been more than just 116 cases.
Regardless, with many of the cases happening in the span of the last two weeks it means that the virus is becoming more common in the area.
The North Dakota Department of Health claims that this year's strain of the flu vaccine is pretty close to the strain going around and could very well prevent you from getting the flu. Additionally, they report there is a surplus of the vaccine meaning there's no need to worry about not being able to get it.
Common symptoms of the flu include include fever, dry cough, sore throat, runny or stuffy nose, headache, muscle aches and extreme fatigue. People with the flu are encouraged to not attend work or school.
It is important to also frequently wash your hands thoroughly with warm water and soap.
More From Super Talk 1270