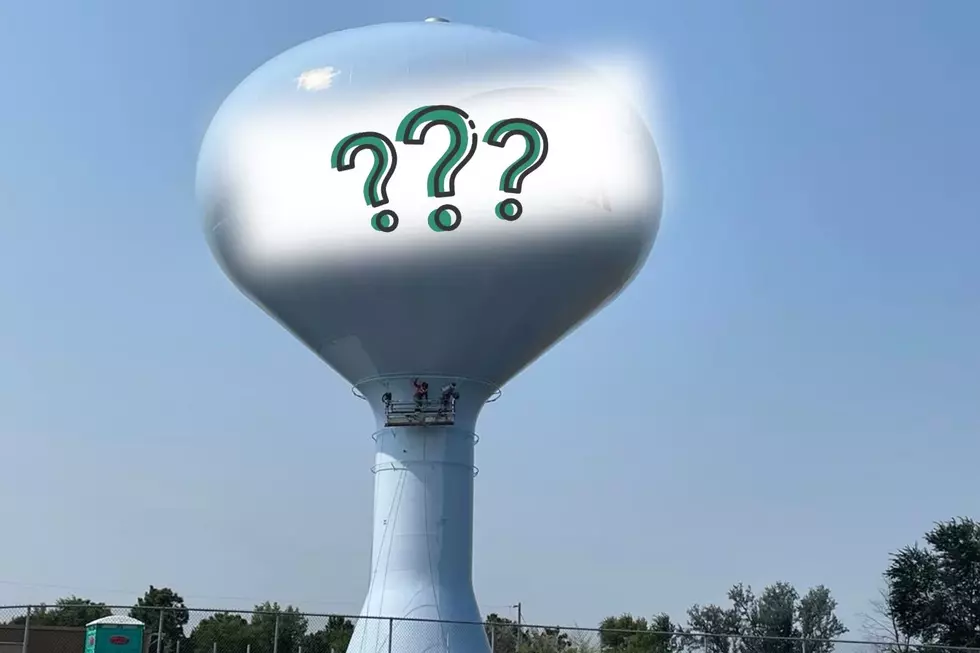 Update: Bismarck's 43rd Ave Water Tower Project, New Look Unveiled
Andi Ahne, Canva
The City of Bismarck has been making repairs to the 43rd Ave. Water tower, and many have been wondering what it will look like when its completed, and when the project will be done.
Good News!
According to KX News, the project is halfway complete. Now, I know many of us were hoping for a smiley face or buffalo to be painted on the side, unfortunately that isn't the direction the city went with. That said, the new look isn't too shabby.
The Tower's New Look
At the beginning of the month (September 2022) the City of Bismarck announced on their Facebook page that they would be stenciling the Bismarck logo on the side of the water tower. And after serving the community for 30 years, I think it's about time it gets a new look.  Here's a look at the post:
Construction, painting and other repairs  continue. The new logo was completed on Sunday, September 4th. If you don't know, the project had only started back in June of this year (2022). It is said to be a full rehabilitation of the tower too.
If you want to take a look at the tower's new design in all of its glory, the new logo is on the East side of the tower.
Did you know?
You might find this interesting; the 43rd Ave. water tower holds an incredible amount of water -- 1-million gallons, to be exact. This restoration project is the first time the tower has been repaired since 1992, when it was originally constructed.
The tower serves the North West portion of Bismarck.
---
6 Things North Dakotans Do While Driving
Here are some things we do that annoy people.
See the Must-Drive Roads in Every State
More From Super Talk 1270