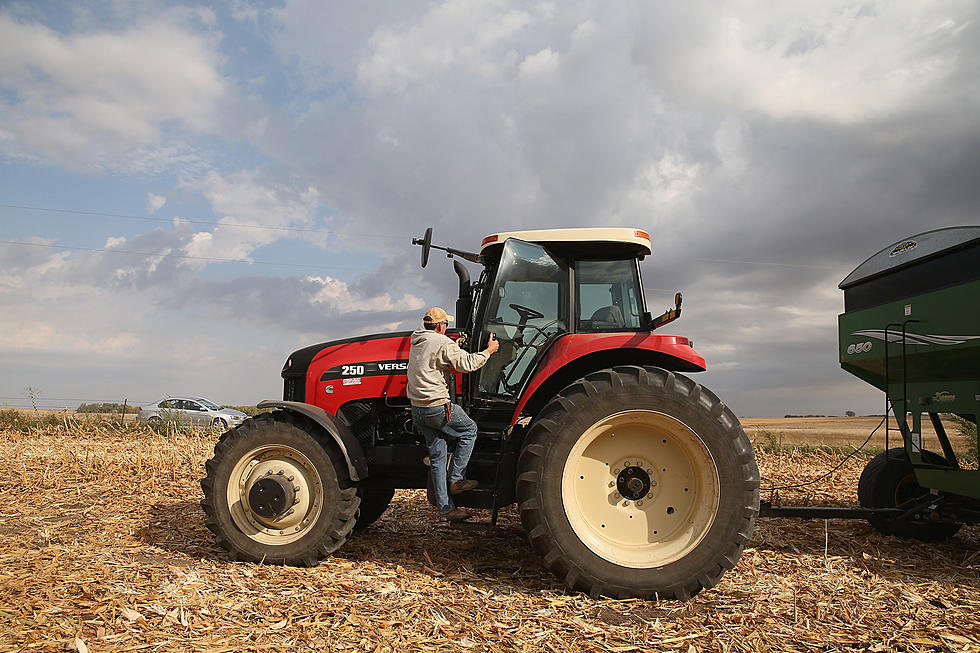 ND Farmer Facing Possible Prison Time And A Million Dollar Fine
Scott Olson Getty Stock
What part of the headline to this story would trouble you more?
Heck, some people might not even bat an eye thinking about incarceration, but the huge money fine would scare anyone half to death. Both of them combined would give me nightmares forever, and this is what Kent Pfaff, a Washburn farmer is facing. He has been charged with federal crop insurance fraud.
His day in court was yesterday ( March 3rd )
Yesterday at the federal courthouse here in Bismarck, Kent pleaded not guilty to the charges laid against him. So what happens now? According to agweek.com " Hochhalter ( Federal Magistrate Judge Clare R. Hochhalter ) set a three-day trial date on a case assigned to U.S. District Judge Daniel L. Hovland, starting April 19, 2022. Pfaff's lawyer said he'd likely ask the trial be delayed because of the amount of paperwork involved" So I'm sure you are as inquisitive as I am, how does one get in trouble with crop insurance? What does it detail?
'Shifting Production' is what U.S. Attorney Nicholas W. Chase is calling it
Kent Pfaff and his wife live in the Washburn area. He ran his farm, along with two sons and a friend. His farm is quite large. The report from agweek.com says, that Chase said in the indictment "...Pfaff gave false statements to influence the U.S. Department of Agriculture's Risk Management Agency, which handles crop insurance through the Federal Crop Insurance Corp"  The term 'Shifting Production' is kind of how it sounds, overreporting or underreporting production is considered just a part of how a fraud scheme works.
---
More From Super Talk 1270